Description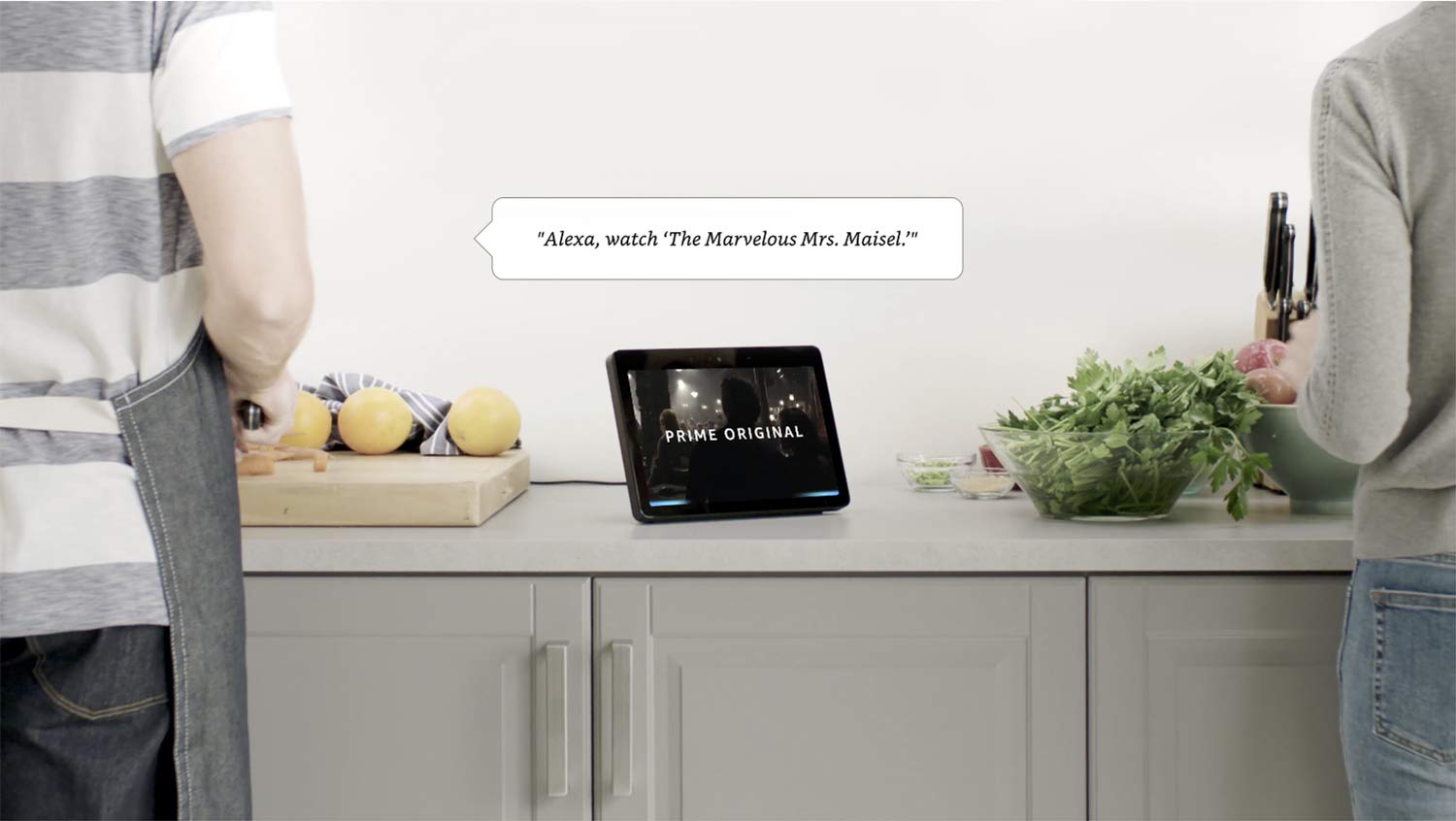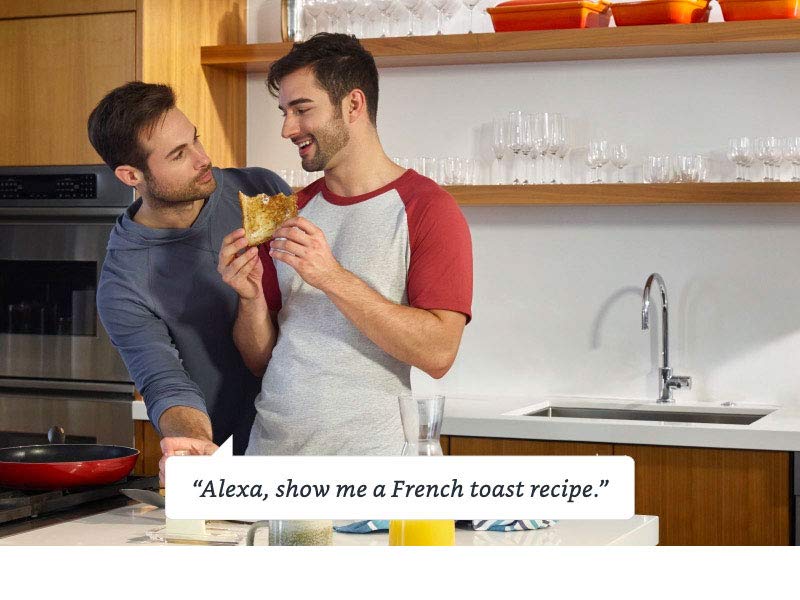 Echo Show is the kitchen companion that helps you get more done in your day. Cook along to step-by-step recipes, set alarms and timers, add items to your to-do and shopping lists, see weather forecasts, calendars, photos, and more. Echo Show is optimized for visibility across the room and can hear you even while music is playing.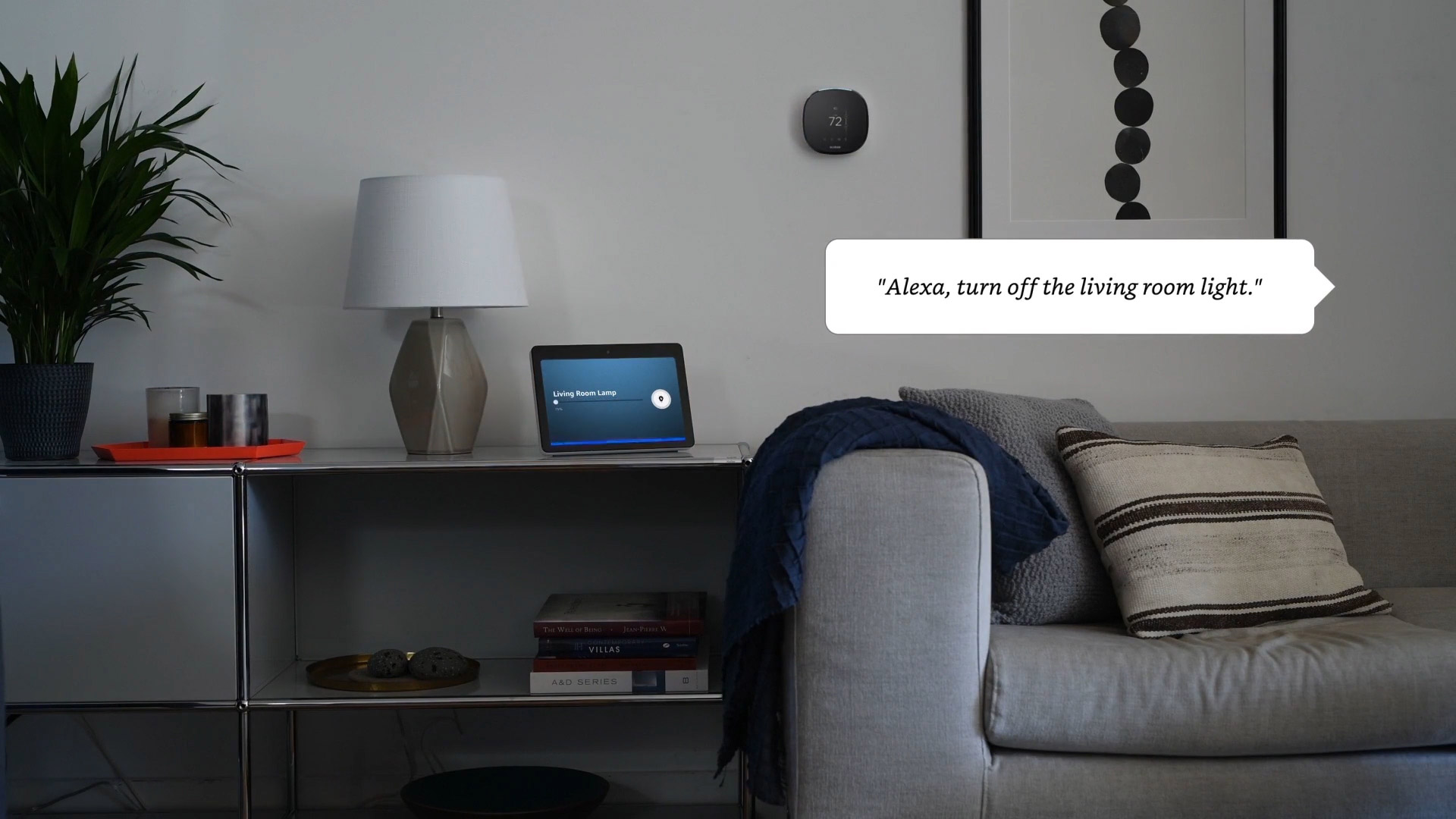 Alexa can control thousands of compatible smart home devices like security cameras, lights, thermostats, and more. Just ask her to show you the front door camera or brighten the kitchen lights.
Easily set up and control compatible Zigbee smart home devices without the need for a separate hub. Just say, "Alexa, discover my devices," and Echo Show will discover and set up compatible devices so you can control them with your voice or manage them on-screen.
You can also enable Alexa Guard to get Smart Alerts if your Echo device detects the sound of smoke alarms, carbon monoxide alarms, or glass breaking. Learn more about how Guard can help you keep your home safe when you're away.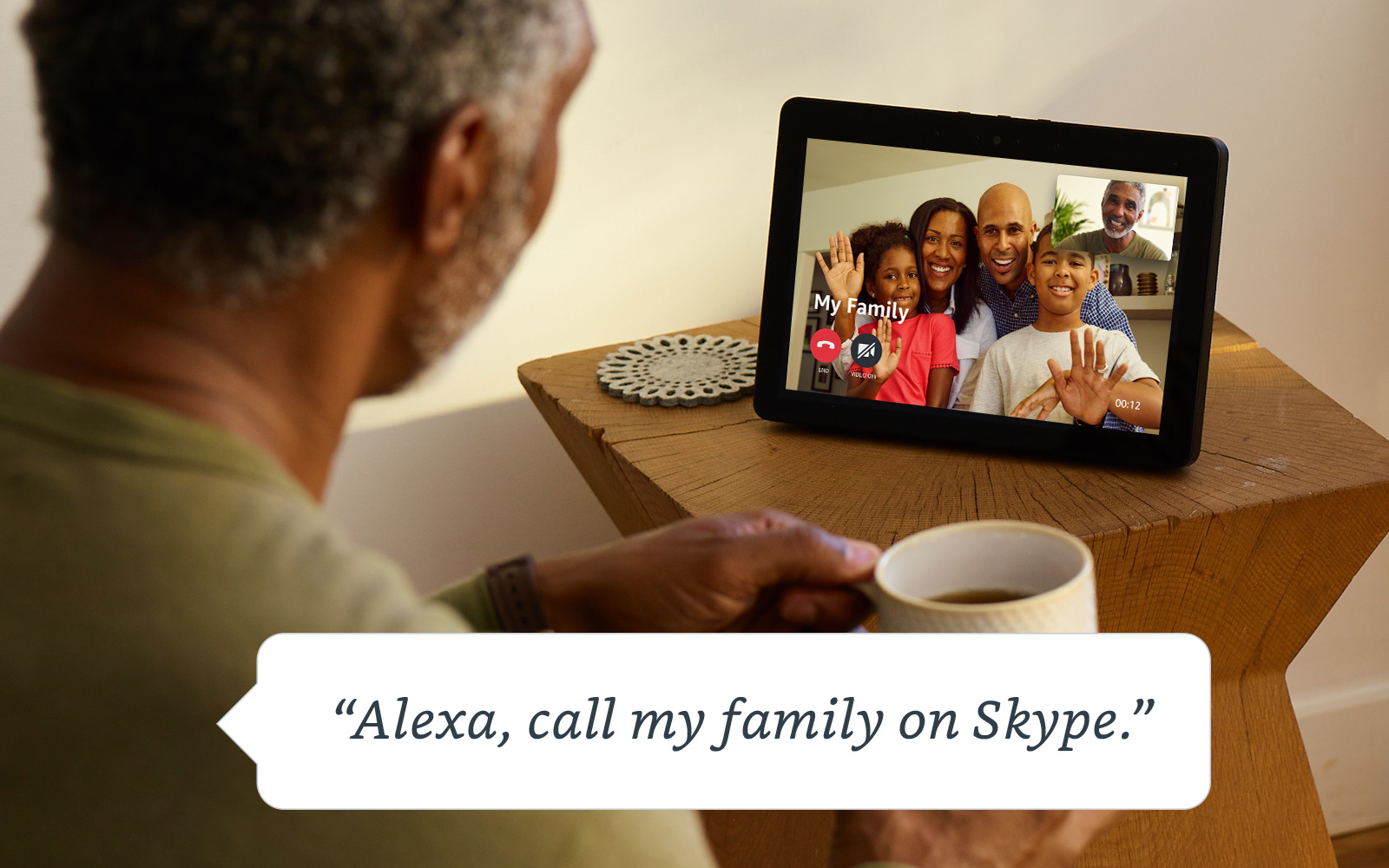 Echo Show makes it easy to stay in touch. Make video calls to friends and family who have Skype, the Alexa app, an Echo Spot, or Echo Show. You can also make voice calls, send messages, or instantly connect to other devices in your home to make a quick announcement or check in on the kids. With Skype calling you can stay in touch with friends and family in over 150 countries.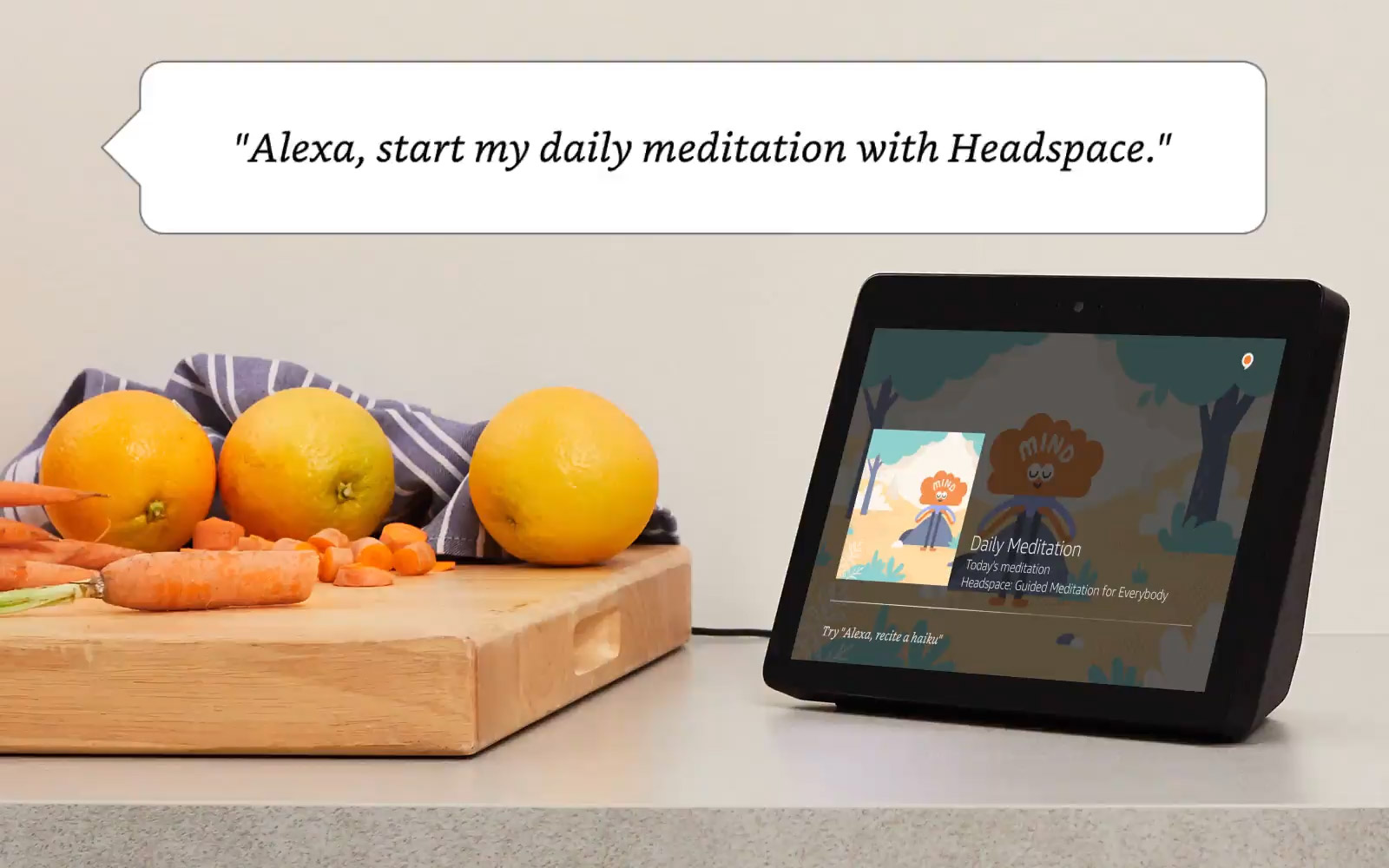 With over 50,000 skills and counting, Alexa is always getting smarter. Skills are like apps and let you do more like play Jeopardy!, meditate with Headspace, or view your favorite beaches with Surfline. Just say, "Alexa, help me get started with skills." You can even create your own personal skills and custom responses with Alexa Skill Blueprints.