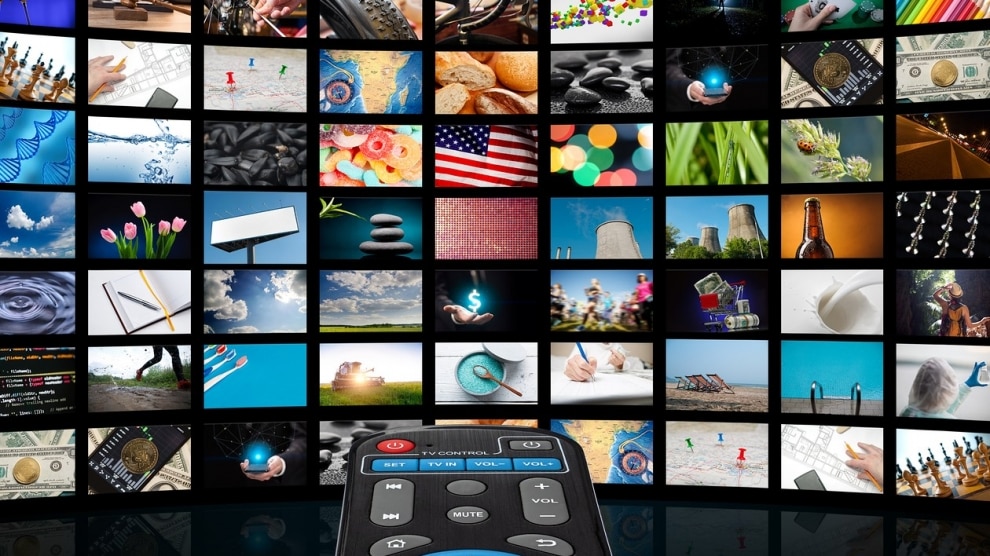 TV Box are up and coming. It has changed entertainment industry and has gained huge popularity in Malaysia. From this small device, our television turns into a personalized smart TV.
With this new technology, we no longer need to limit our choices. We can stream various channels and binge watch the TV shows we've always wanted. This innovation has made it easier for us, without a doubt.
This device is a set of entertainment that provides counterbalance to our stressful lives.
Not only that, they are super easy to install and set up. All you need is a few minutes!
It is important, though to choose the right TV box that is compatible with Malaysia's regulations and entertainment packages.
Some are not certified by SIRIM (Standard and Industrial Research Institute) which could be considered illegal against MCMC. That's something we need to be aware of.
With that being said, there are so many options to choose from, so here is a list of the best TV Box - providing quality recommendations to suit your lifestyle and budget!
List of TV Boxes
Xiaomi Mi Box S
NVIDIA Shield TV 4K
Tanix TX6 Android TV Box
T9 RK3328 Android Box
Long TV Louie Smart Android Media Box
Minix NEO U22-XJ
Q+ Smart TV Box
Amazon Fire TV Stick 4K Max
Roku media player TV Box
Mi TV Stick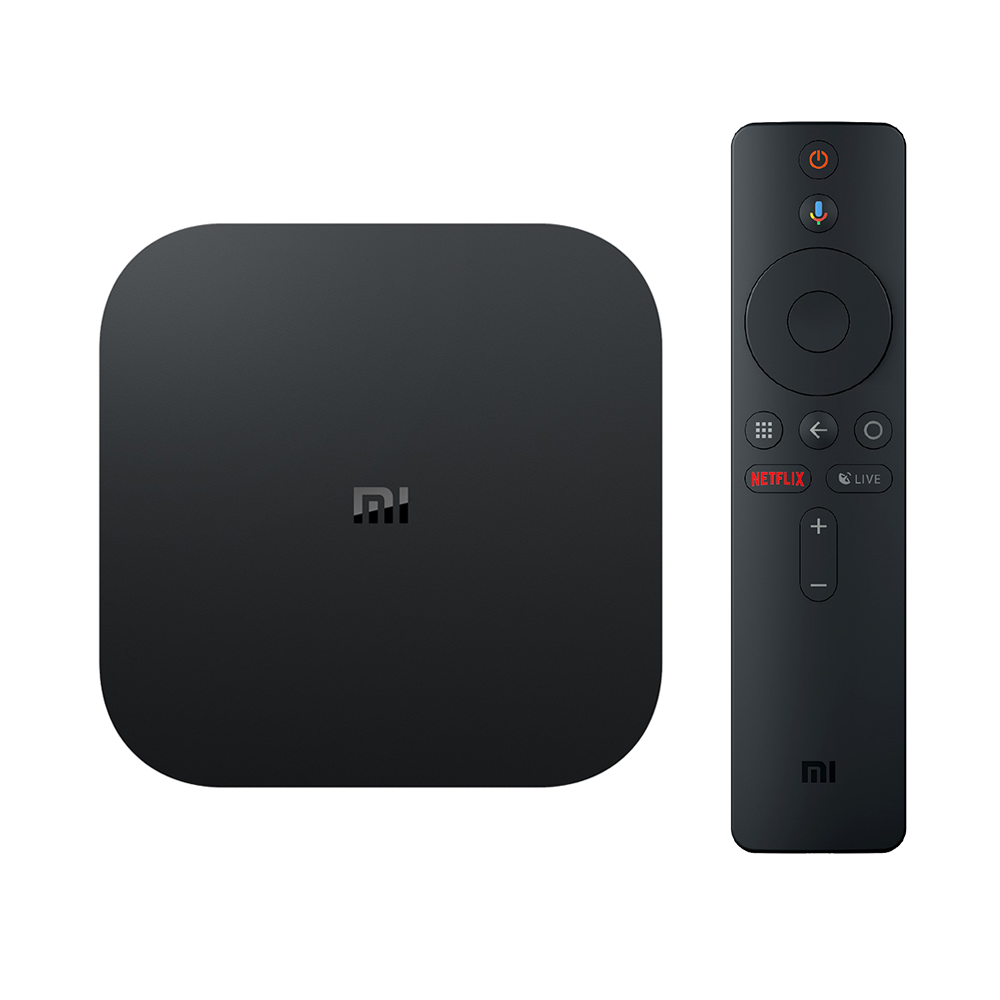 Xiaomi Mi Box S is highly recommended as it provides a lot of features at a bargain price. It supports a wide range of video formats and apps, and most importantly it can stream up to 4k due to its Android 9.0 OS and Quad Core ARM Cortex-A53 processor.
The TV Box has one HDMI port and one USB-A port for you to connect external storage device and quick transfer files to the TV.
For frequent Netflix users, this box will be just right for you!
It supports Netflix playback at 4K UHD resolution - not all TV Box can do this.
Today, this TV Box doesn't support Astro Go anymore. Don't lose hope yet - you can install a plugin support to broaden your customization and access many other channels.
Since it has compatibility with numerous apps, it has access to plethora of premium video service. On top of that, the high storage capacity allows you to install apps, watch extended cuts and also play games with fast performance and good stability.
The device offers built-in Google Assistant and Chromecast- a great additional feature to make use of.
A downside is that there is no ethernet port, which means you're stuck with using WiFi and that may affect the LAN connection and viewing experience.
The premium Dolby and DTS audio further enhances your experience surround sound.
Perfect for first-timers or less tech-savvy users!
Price: ~RM235 – 245
2. NVIDIA Shield TV 4K
To those who don't mind splurging on a TV Box, the NVIDIA Shield TV is the one for you. This premium TV Box uses processor with a 256-core NVIDIA GPU that can play 4K video smoothly and support Dolby Atmos audio output.
To judge a TV Box's performance is to see how well it renders video contents. This model will surely not disappoint you.
The AI upscaling feature alone is enough to justify the high price - ensuring sharper, more refined video streaming.
The smooth running of user interface and user experience on this device is unmatched and a worthy match that is similar to this would be Apple TV4K.
The Nvidia Shield TV is 4K HDR-compatible and supports Dolby Vision HDR and HDR10 content.
This sleek design holds a power supply port and a 1GBPS LAN port, and the other end has a HDMI port & Micro SD card slot - It is powerful, feature-packed and built for behind-the-scene brilliance!
The built-in Google Assistant is at your command. Use it to your advantage.
This device is gamer-centric. It offers GeForce NOW gaming services without any lag or slow graphics - play your favourite games with the best exposure.
However, it only has 2GB of RAM and 8GB of ROM so you might need to get extra storage to run larger games and apps.
If you're seeking for an amazing cinematic experience, this TV Box will transform your entire TV experience.
Price: ~RM623
3. Tanix TX6 Android TV Box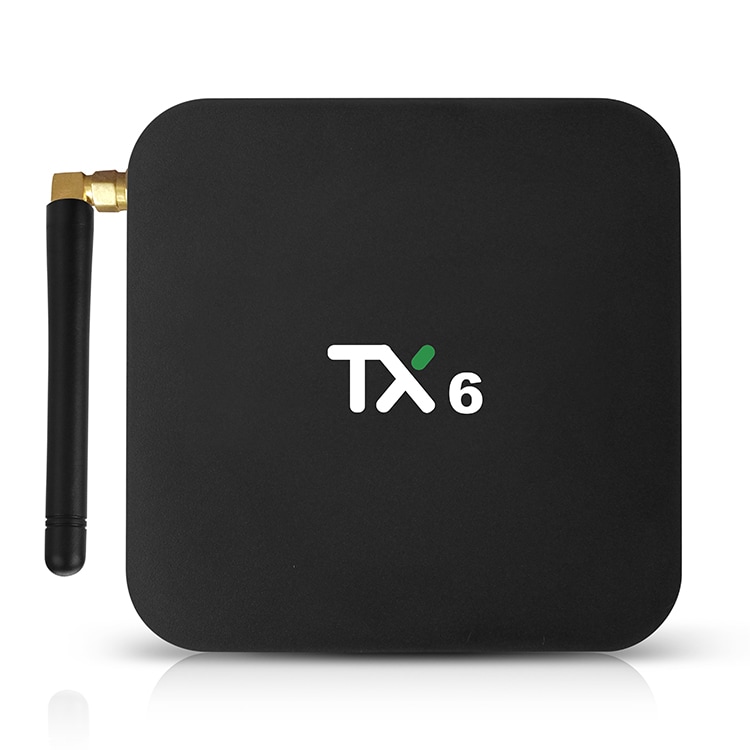 Looking for an inexpensive alternative? Tanix TX6 is the most favourable among its customers.
It has been built with Quad Core Allwinner H6 processor - giving it the ability to process videos up to 6k at 30fps and 4k at 60fps.
Containing thousands of pre-installed contents for your specific needs. The convenience gives it easy access, excellent 5G connectivity, user interface and voice search.
While it doesn't look like much, the Tanix TX6S offers surprisingly good performance. Just stick to streams and web-browsing.
This device also is able to achieve stunning visual clarity in detail via HDR10, HLG HDR as well as a built-in Smartcolor 3.0 display system.
A notable feature this device includes is an external and internal WiFi antenna for proper signal strength and external peripherals.
Tanix TX6 bears USB 3.0, USB 2.0 port, HD output, Power input, Ethernet port and SPDIF port on the rear. Giving you various choices for connectivity!
The up to date features comes with demanding 3D games along with two Core Shaders, and expandable storage up to 128GB.
The TV box also provides 5.1 surrounding audio output, granting better surrounding and realistic audio experience.
Take the gamble and get your Tanix TX6 Android TV Box that cater to your TV experience!
Price: ~RM115 – 170
4. T9 RK3328 Android Box
An up-to-date and affordable Android TV box with a straightforward, plug-and-play setup and provides a good impression on the get go. That is only the beginning!
The T9 Android TV Box is a good low-cost budget android TV box for streaming videos and other basic task.
It has WiFi 2.4+5.8GHz and supports Dual-band 5G WiFi with Bluetooth. It would be best to run a wired Ethernet cable with the unit.
With over 10,000 channels you are sure to never run out of things to watch from your TV - the channels are customized for Malaysian audience which makes it really convenient to use.
The device holds expandable ports via MicroSD, USB Flash or HDMI.
With the help of its Quad Core ARM Cortex-A53 processor, it reliefs the user experience of any lag. Experience no setbacks streaming on YouTube or Netflix!
It comes with 4K-resolution display and equipped with Android 9.0 OS. The storage holds 32GB ROM and 4GB RAM.
An additional feature is the LED panel that displays the time at the front of the unit! Not all models have this.
Given its features and specifications, we think that this gives you great value for money especially if you are looking for seamless entertainment from your TV.
This TV Box makes a good basic entertainment box!
Price: ~RM145
5. Long TV Louie Smart Android Media Box
This TV Box is specifically customized for Malaysians. This LongTV box is pre-installed with all your favourite Malaysian channels, as well as other streaming services from across Asia and other international channels.
The local customer service makes it convenient, so you can seek assistance whenever is needed.
It comes with 4K Ultra HD screen and Android 7.0 operating system - letting you watch a high resolution and quality screen output which runs smoothly at great stability!
The RAM storage is limited - however you can insert your own SD card so you can still watch your videos!
The Quad-Core 2.0GHz which is more than enough processing power for most applications.
Connectivity is also superb in terms of WiFi connection and data transfer. This definitely has great value for money among the top local Android TV boxes in Malaysia.
If you love watching local dramas, this is the right fit for you!
Price: ~Rm399
6. Minix NEO U22-XJ
MINIX NEO U22-XJ is designed to be the center of your home entertainment needs.
Featuring a true high-performance Quad Core Cortex A73 + Dual Core Cortex A53 Processor, powered by Android 9.0 Pie, NEO U22-XJ is built for speed.
This device seamlessly achieves an ultra realistic viewing experience - have the cinema experience from the comfort of your own home.
Discover thrilling 4K HDR entertainment; NEO U22-XJ handles a variety of HDR formats, including HDR10, HDR10+ and Dolby Vision.
The connectivity capability of 802.11ac 2 x 2 MIMO Dual-Band Wi-Fi and Gigabit Ethernet provides super fast wired and wireless connections - perfect for streaming on your TV!
And of course, it comes with a Micro SD card reader to increase your total storage capacity.
The design for silent performance ensures ultra-reliability and performance even under full load and long-term usage.
The MINIX NEO U22-XJ will give you the optimal experience for your viewing pleasure.
Price: ~RM665
7. Q+ Smart TV Box
The Q Plus scored great overall rating by several experts in the field. Its design, performance and connectivity were commonly highly rated, with its slew of additional features welcome for the user's convenience.
The TV Box fully supports premium 6K Ultra HD contents. It is completed with powerful 64-bit CPU and T720 MP2 GPU combination in place. It showcases 6K graphics as well as offers highly quality realistic pictures.
The unique colour-changing exterior makes it hard to resist compared to a simple single shade.
With a stable Android 9.0 operating system together with its Quad Core Allwinner H6 processor, the Q Plus is able to display UHD-resolution content with stunning visual clarity, void of buffering issues.
It has all the pre-installed movies and android games that you need!
4GB RAM and 64GB ROM - no buffering, breaking down or running out of space.
Like many others, it offers wired and wireless options.
Price: ~RM195
This Fire TV Stick 4K Amazon product means it offers Amazon services in its menu - including a library of tens of thousands of streaming channels, work with Amazon Alexa for voice control of the TV and media functions, and also music services like Amazon Prime Music and Spotify and a large selection of games.
Enjoy brilliant picture with access to 4K Ultra HD, Dolby Vision, HDR, and HDR10+.
Home theater audio with Dolby Atmos - Feel scenes come to life with immersive Dolby Atmos audio on select titles with compatible home audio systems.
The unique thing about this device is it's a self-contained media player that looks like a USB flash drive and plugs directly into the HDMI port of your TV.
Reviews say this device is very responsive such as browsing through different rows on the main screen and switching between different apps.
In terms of hardware, the Fire TV Stick 4K uses a quad-core 1.7GHz CPU with 8GB of memory. It has MIMO 802.11a/b/g/n/ac Wi-Fi and Bluetooth 5.0 with BLE. The WiFi specs makes up for the lack of ethernet port.
The Amazon Fire TV Stick 4K is a nearly flawless media streamer!
Price: ~Rm228
9. Roku Streaming Stick+
The Roku Streaming Stick+ is great for high performance portability and smooth streaming from anywhere in your house.
Experience your favourite shows with stunning detail and clarity. Whether you're streaming in HD, 4K, or HDR, you'll enjoy picture quality that's optimized for your TV with sharp resolution and vivid colour.
It's perfectly portable to stream almost anywhere. As long you bring your remote and power along!
The long-range wireless receiver gives you up to 4x the range and a stronger signal for smooth streaming even in rooms farther from your router! Impressive.
The quad-core processor can output 4K HDR10 streaming thanks to its built in 802.11ac Wi-Fi antenna.
It has a microphone built-in for voice search, dedicated media buttons and thanks to its IR Blaster/HDMI CEC connection.
Setup is a cinch: Plug it in, connect to the internet, and start streaming - it's that simple!
Stream what you love, including free TV, live news, sports, and more. It's easy to stream what you love and cut back on cable bills with access to 500,000+ movies and TV episodes across thousands of free and paid channels.
Price: ~RM275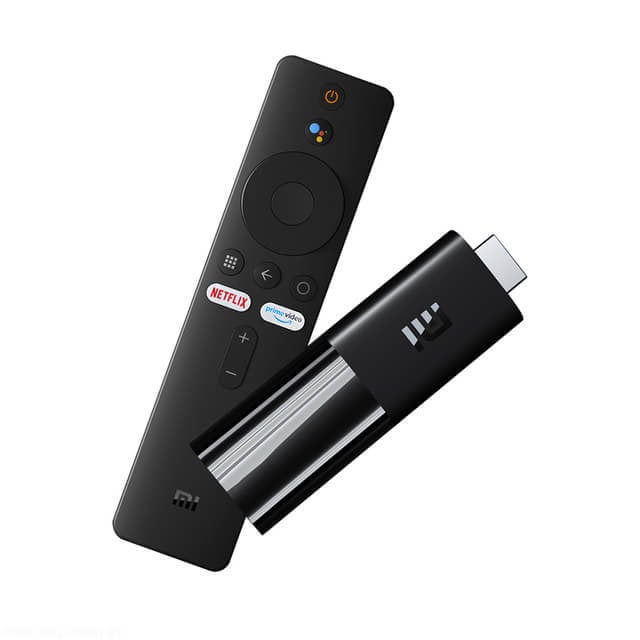 The Mi TV Stick runs Android TV 9 Pie and is compatible with the Google Play Store for Android TV, which presently has over 5,000 apps. Netflix, Amazon Prime Video, Disney+ Hotstar, and other major streaming services available are all supported. You may also use your TV to download games, social media sites, and other apps.
The Mi TV Stick is a self-contained media streaming device that just requires a display to operate. The Mi TV Stick can output full-HD (1920x1080 pixels) at 60Hz through HDMI connection. It boasts a quad-core Cortex-A53 processor, 8GB of app and data storage, and 1GB of RAM.
The device connects to your Wi-Fi, with support for 2.4GHz and 5GHz networks.
Dolby Audio and DTS Digital sound formats are also supported on the Mi TV Stick.
You can watch 4K video as well, but even if you're watching on a 4K TV, streaming will only go up to full-HD. Naturally, a 32-inch or 43-inch full-HD television is recommended for use with the Mi TV Stick.
There's Google Assistant, and the remote has a microphone for voice requests. You may use it for almost anything that Google Assistant can do, such as retrieving content and information, setting alarms and timers, controlling smart devices in your home, and so on.
The UI can't get any cleaner, and a simple experience is always good!
The Mi TV Stick is simple to set up; simply plug it in, follow the on-screen instructions to connect it to your Wi-Fi, and sign in to your Google account. After that, you may start streaming by downloading apps and games.
Pick up the Mi TV Stick only if you have a firm budget and don't see yourself upgrading to a 4K TV any time soon.
Price: ~RM147
How to pick out a TV Box?
1. Processor
If you want smooth running performance, you're going to need a quality processor and a decent amount of RAM for your TV Box.
A powerful processor means you can run 4K quality content with little or no lag!
At the very least, a 1.5GHz quad core will do fine.
2. RAM and Storage
Having more RAM means better performance in general, allowing you to multiple apps concurrently without excess lag.
The minimum is having at least 4GB of RAM and a minimal of 32GB for storage.
Adding external storage would benefit greatly to add onto your experience!
3. Video resolution
You may want to choose TV box that able to support streaming of 4K videos and HD contents.
This is for you to be able to enjoy the viewing experience.
4. Port capability
You should look for features that have HDMI 2.0, USB ports and an Ethernet cable.
You'll notice a definite speed increase, especially if you watch movies or shows through an external hard drive!
5. Network connectivity
If you're experiencing frequent buffering, it may be due to a poor internet connection.
At least 4Mb (Or Mbps) broadband will suffice for HD streaming purposes!
For most cases, it's best advised to directly connect your TV Box to your router via Ethernet cable.
6. Operating System Version
Aim higher!
Android 6.0 and higher is suggested. Anything lower is outdated.
7. Bluetooth support
Having access to Bluetooth connection is definitely a plus. It can be useful for connecting to external peripherals or transferring files. Be sure to check if your TV Box include the feature.
Conclusion
TV Box are here to stay! Due to its wide variety and endless options of bringing content from the internet to your screen - it has given us the opportunity to explore and make TV exciting again.
The countless choices may be tempting or intimidating, it's better to do the proper research and choose one that suits you best and your lifestyle.
An overall best TV Box would be Xiaomi Mi Box S. Giving you everything that you need.
If you love Malaysian TV, LongTV Louie will fit right into your viewing habits!
For your late night viewing in high resolution, choose MINIX NEO U22-XJ, NVIDIA Shield TV Pro or the Amazon Fire TV Stick.
Go on and start your TV Box journey!