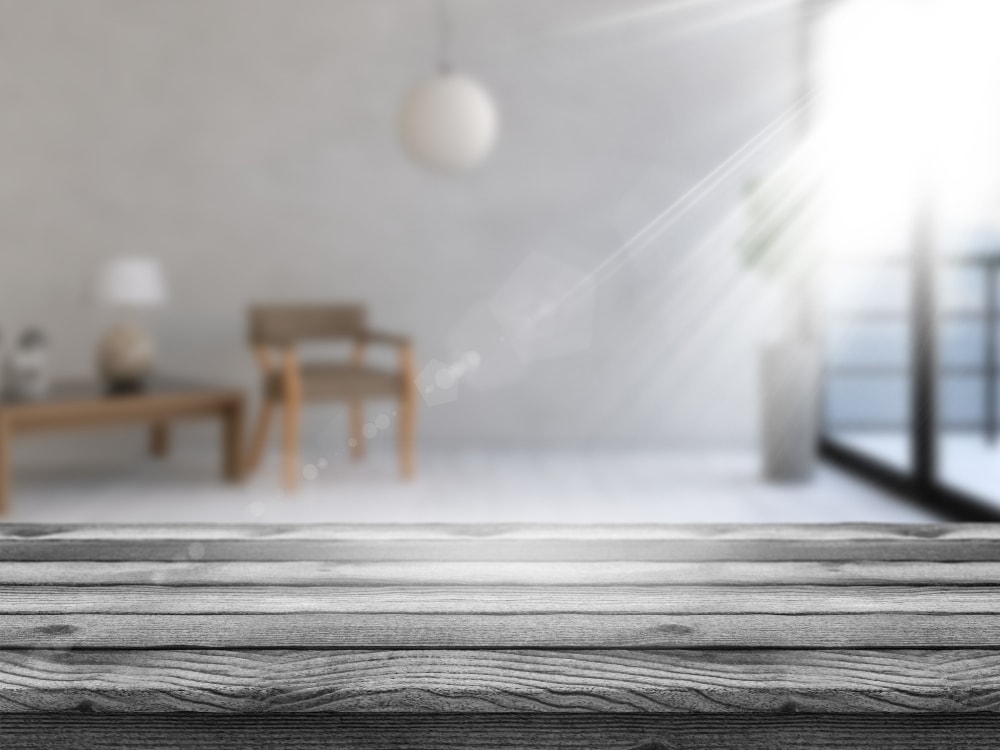 Did you know many sources of negative air quality are found in side our homes and office? Many don't know that indoor air can be just as unhealthy than the air outdoors.
Pollutions like smoke, cooking residue, and chemicals found in some paints, varnishes, and cleaners have all been shown to be harmful to human health! Unfortunately, indoor air quality is less well understood than pollution outside.
Poor air quality due to these particles can give rise to a host of health issues.
An air purifier is definitely worthwhile as it is designed to remove allergens and other impurities from the air. There are numerous health benefits to using air purifiers, and the outcomes vary from person to person and are dependent on the type of air purifier and pollutants present indoor.
Investing in an air purifier will create immense difference in the air quality in your home.
So where do you start in looking the right air purifier? We're here to help! This guide will offer you the best brands/models and answer what air purifier suits best for your environment.
List of Air Purifiers
Philips Series Air Purifier 3000i AC3033/30
Sharp Air Purifier FPJ30LA
Cosmo Prime Air Purifier
Blueair Air Purifier Joy S
Xiaomi Air Purifier 3H
Mi Air Purifier 3C
Mi Air Purifier Pro
Mi Air Purifier Pro H
Coway Airmega 400 Smart
IQAir HealthPro Plus
1. Philips Series Air Purifier 3000i AC3033/30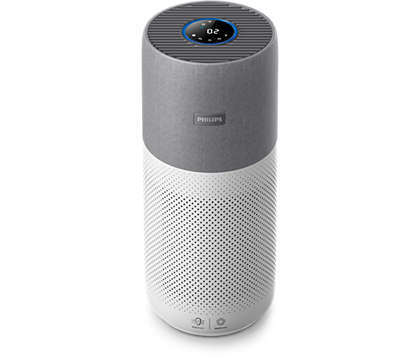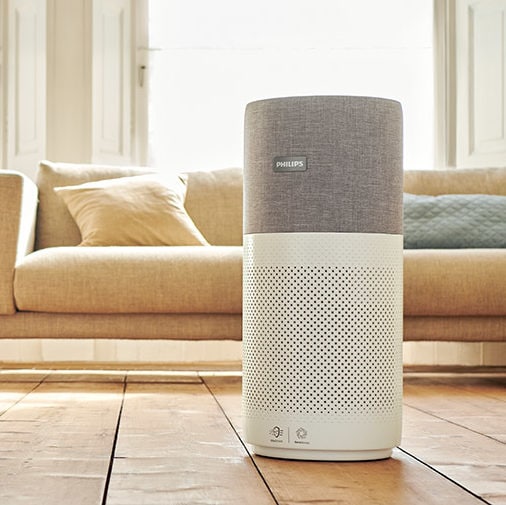 This stylish Philips Air Purifier might be the solution to your common allergy.
With its 3-layer HEPA filter, it has the ability to remove up to 99.97% of particles as small as 0.003 microns, making everyday activities like playing with pets, making the bed and bringing fresh flowers indoors easier while cleansing the air in your home.
It easily removes airborne allergens, pollen, fine dust, odors, fine particles and bacteria for better air quality that prevents and alleviates allergies, asthma and respiratory issues.
Their intelligent dual sensing and automatic purification is able to scan up to 1000 times per second of the indoor air, improving your quality of life.
The Clean Home+ App gives you the convenience to control and monitor your air purifier, even compatible with Siri and Google Home. It also alerts your phone the presence of allergens which is very useful.
The turbo feature and its 360° airflow intake, cleaning the air in a 20m² room as fast as 6 minutes! Assured clean air for your family!
Despite the price of maintenance, its overwhelming positive review and efficiency makes it worth the purchase.
Price: ~RM1,900
2. Sharp Air Purifier FPJ30LA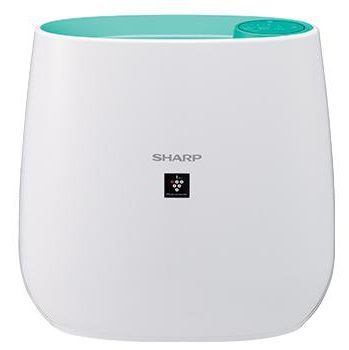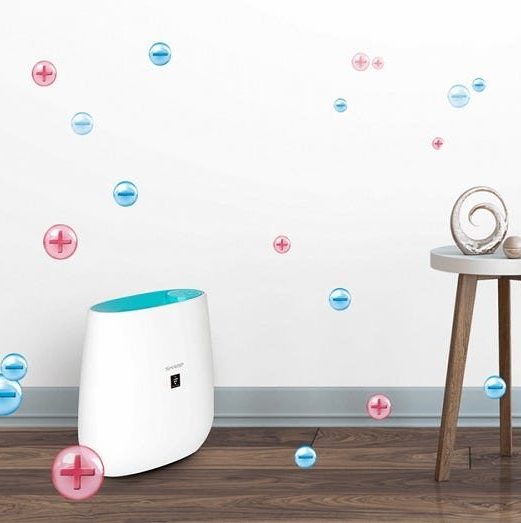 This Sharp air purifier FPJ30LA is compact, affordable, quiet yet powerful and ideal for a small bedroom with 23m² of coverage area.
This would be perfect for those who would want an air purifier in their bedroom, especially at night. With Night Mode, it won't disturb you at night and let you have a peaceful sleep!
On top of their mechanical filtration, Sharp uses Plasmacluster Ion technology. This technology has been proven to be effective against viruses and microbes that contaminate our air, leaving air cleaner and healthier.
Something else to note is that you will not be able to monitor the air quality with this air purifier. However, it does have a Haze Mode option that powerfully collects haze particles and improves air filtration ability.
The maximum airflow rate of 180m³/hr and a minimum noise level of 23dB, which won't be much of a bother.
For its price, it holds a great price for its HEPA filter. This soundless air purifier has been highly advocated and definitely worth the money for your bedroom.
Price: ~Rm369
3. Cosmo Prime Air Purifier
This revolutionary Cosmo Prime equipped with advanced air filtration technology and award-winning structural design and built to deliver clean, fresh, and most importantly, safe breathing air in your house.
Cosmo's H13 HEPA technology is 20 times finer than an average filter, promising trapped fine pollutants in your environment, resulting in odorless air.
It is suitable for most room sizes, even central places where the family gathers and relaxes, and the Sleep Mode is basically noiseless. The lights can be dimmed in all 3 modes.
It's nice the air purifier has a colour indicator and a quantitative readout feature. With some other air purifiers, you have no way of knowing if the air quality has improved!
For the medical grade filter, lighter weight than other similar to this, high room coverage up to 80m² and 5 year warranty, it lives up to the expectations.
With a Clean Air Delivery Rate (CADR) of 400 to 800m³/h, it will surely enhance your indoor air and cleanses airborne particles.
Customers claim it to be easy to set up and use the intuitive touch panel. The Wi Fi is accessible for everyone to use as well, with monitoring options and timing schedules.
It will even notify you when there's a need in filter change. Helpful for busy and forgetful people!
A bonus feature would be the child lock - keeping younglings away from messing around with the buttons.
Price: ~RM1,299
4. Blueair Air Purifier Joy S
Blueair Air Purifier Joy S almost resembles a colourful trashcan - match the colour to your space with six different options!
It has a clean air delivery rate of 200 m³/hr which is sensible for its 42.4 x 20.3 x 20.3cm dimension.
What sets Blueair apart from the rest is, its HEPASilent filtration technology. The unique combinations of electrostatic and mechanical filtration results in quieter and more energy efficient air purifiers, as it uses filters that are less thick and require less air pressure than typical HEPA filters.
That doesn't mean it uses more energy - it uses less dense filter and less air pressure which allows the air purifier to produce cleaner air at lower speeds.
This advanced filter catches 99.97% of particles down to 0.1 microns!
The air purifier is suitable for small coverage of 17m², and due to its 360° air intake, it can be placed practically anyplace in the room and still function well.
The air purifier is listed under the Quiet Mark. On a low 17dB and high of 46 dB, allows you to have a good nights rest.
The colourful fabric doubles as a pre-filter, collecting larger particles and increasing the life of the primary filter. Longer extension of filter life!
Price: ~RM799
Comparing to Xiaomi's other models, this stands out from the rest with product features
Xiaomi Mi Air Purifiers 3H is a great alternative with a decent price on the market.
This air purifier house true HEPA Filters which are the industry's best filters, especially against PM2.5 pollutants.
It delivers high clean air delivery rate to meet the level of air purity in your living space, covering to 44m² of your living space.
Built-in high precision laser sensor will notify you the specifics of temperature, humidity and particulate matter level for monitoring.
Don't be fooled by its 24 X 24 X 52cm dimensions, as this air purifier packs a punch with dual-fan system that evenly distributes clean air throughout.
This air purifier will cater to your needs, whether that be Sleep Mode or High Level mode while conserving energy efficiently.
Using the Mi Home Apps, you can observe and do the necessary changes with its components in order to achieve the fullest and ideal lifestyle. You can use the Favorite mode for highly efficient cleaning specifically geared for your space.
Price: ~RM589
This Mi air purifier 3C is almost guaranteed safe and clean breathing air with their 99.97% high efficiency filter! With a filter that captures 0.3μm particles and a PM CADR up to 320 m³/h that is great for bedrooms.
The air purifier purifies at a high speed of 106 m²/h for long lasting purified air that will clear unwanted impurities within your environment. Ensuring clean air all around!
This filter system uses high-quality activated carbon which will absorb formaldehyde and volatile organic compounds (VOCs) that can be found in building materials and burning fuels in your homes.
You are also able to check their air quality with the digital LED display - the tri-color light ring can be used as a reference for the indoor air quality and WiFi status.
The Mi Home/Xiaomi Home App allows you to track of indoor quality and many other handy features from the touch of your smartphone.
Have no disruption to your sleep - this ultra-quiet purifier is so quiet you could hear pin drop!
The 29W high-efficiency brushless DC motor creates low power consumption for round-the-clock air purification.
This sleek, white design will fit perfectly into your home!
Price: ~RM399
This model stands in the middle from the other models. With up to 500 m³/h of PM, CADR covering an area up to 60 m², great for spacious bedrooms or living rooms.
The optimized air flow and design raises air pressure, allowing contaminated air to be collected and purified by the filter element.
It has a minimum noise range of 34dB and maximum of 69dB. Pretty tolerable.
With a glance, you can simply monitor the air quality and get feedback in an instant. The laser sensor will do the job for you and all you need to do is make the changes.
The unique tower design allows for the rapid formation of a 360° circulation of air in the room that absorbs dust, PM2.5, formaldehyde, etc. Now you can breathe clean air and have a greater quality of life within your place!
When you go to sleep at night, the Mi Air Purifier Pro has a light sensor that detects a change in ambient light and adjusts the brightness and dims the screen accordingly.
All while retaining its classical design.
Price: ~RM829
8. Mi Air Purifier Pro H
The older sibling of Mi Air Purifier Pro, this is Mi Air Purifier Pro H that claims to have a high coverage of a living room or even a whole house.
With that, it comes in a slightly bulkier dimension of 31 x 73.8 cm.
Clearing hazardous particles in your living space with the ultra-strong purification power CADR for PM of up to 600m³/h.
With fully upgraded filter for a deeper filtration for more complete purification!
A great thing about this is the large dust capacity so there is no need for frequent replacement. Can be used up to 14 months while ensuring easy replacement and long-lasting cleanliness.
The new powerful air flow system has it deliver up to 10,000 liters of purified air and provide greater circulation with twice the speed throughout the area.
Just one-touch control for all your purifying needs and easy to use.
The high tech precision laser PM sensor ensures accurate reading of air quality - designed for the best user experience. What else could you ask for?
Price: ~RM1,299
9. Coway Airmega 400 Smart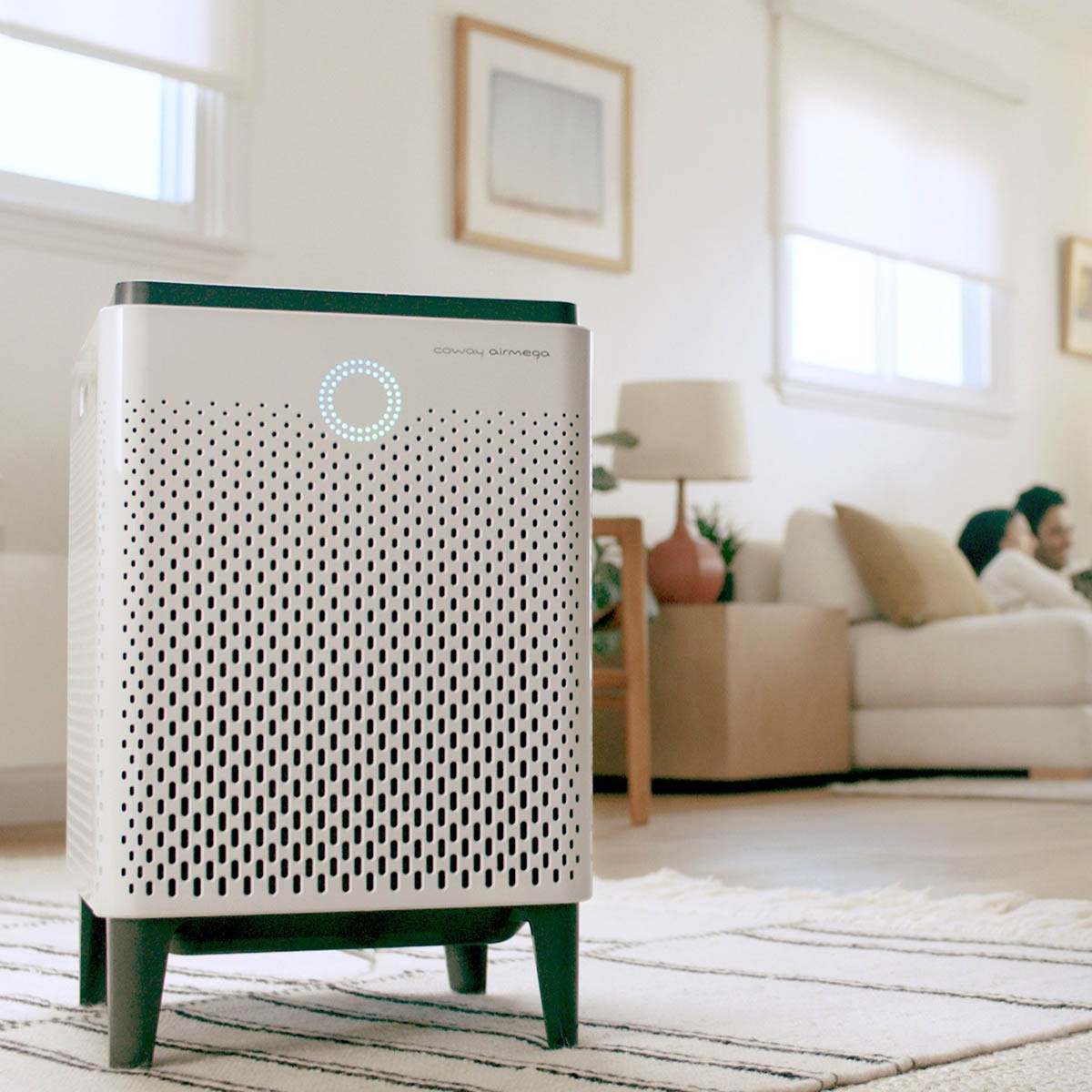 Coway Airmega 400 Smart's capability of improving air quality is exceptional. The record-breaking 350 CADR has been possible due to its Airmega Max2 filtration system.
The Max2 True HEPA filter removes 99.97% of airborne particles, allergens, fungi and pollen. And the activated carbon filter removes undesired odors and harmful gases. Guaranteed fresh, clean indoor air for the family!
Suitable for larger spaces.
The quietest Coway air purifier; the decibel meter goes to 43.2 even on the highest setting!
The air purifier lacks the App feature but there's no doubt the Real-Time Air Quality Monitoring system optimizes energy consumption, noise control and efficiency.
The impressionable performance reflects onto the price tag.
The LED air filter system will tell you when it has to be replaced or cleaned for efficiency. So you don't need worry about keeping track.
Overall, the Coway Airmega 400 Smart is one of the most impressive air purifiers on the market.
Price: ~RM3,750
10. IQAir HealthPro Plus Series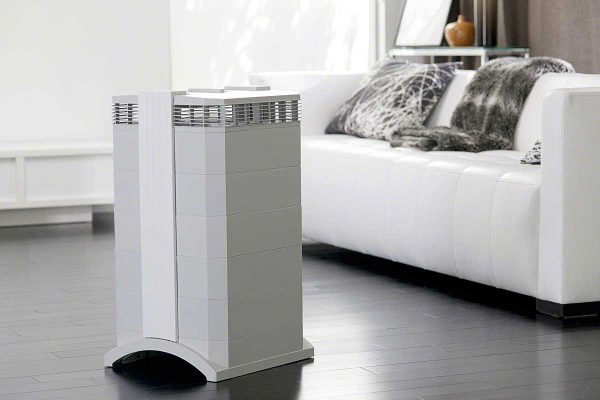 HealthPro Plus delivers the purest air to your space. The sophisticated air purifier does everything it needs to do with certified performance.
Designed with 4 filtration stages:
Pre Max Micro-Particle Filtration: eliminates coarse particles like pollen, pet dander, and mold spores.
V5-Cell Granular Activated Carbon Adsorption & Pelletized Chemisorption: eliminates volatile organic compounds and other harmful chemicals like formaldehyde.
HyperHEPA Filtration: Eliminates fine and ultrafine particles like bacteria, viruses, and combustion particles.
All necessary to achieve a super effective air purifier.
This HyperHEPA filtration technology proven to filter 99.5% of particles - excellent for airborne particle removal.
IQAir's V5-Cell filter tackles problem such as controlling, absorbing, oxidizing the gases and odors for more cleaner air quality. The result of these improvements is up to 25% more clean air!
This 71 x 38 x 40cm has a new edition fan that adds up for better results and reduces sound transmission all around.
IQAir's air purifier uses advanced filter-pleating pattern to boost airflow, but also increases particulate loading capacity of filters and lasting 38% longer!
The new three-dimensionally optimized design now uses state-of-the-art aerodynamics to convert energy into more air and less noise.
Time to get your hands on this!
Price: ~RM3,752
What to look in an Air Purifier?
1. Effectiveness
The effectiveness of an air purifier depends on its particulate matter, PM for short. PM or Particulate Matter are solid or liquid droplets in the air. Numbers represent the diameter of these particles!
HEPA filters are known as the best technology in the air-filtration industry. They are highly effective "collectors" can remove up to 99.97% of impurities in the air.
You might come across devices that claim to have "HEPA-type" filters but aren't actually rated to fulfil HEPA filtration standards. It's difficult to say that HEPA-type filters will always perform worse than true HEPA filters because individual HEPA filters aren't tested.
However, a purifier that states it employs HEPA filters or "True" HEPA filters, which are the same thing, is your best shot.
Like the Philips Series Air Purifier 3000i, with its 3-layer HEPA filter, it has the ability to remove up to 99.97% of particles as small as 0.003 microns.
Then we have the Sharp Air Purifier FPJ30LA, using HEPA filter and Plasmacluster Ion technology. This technology has been proven to be effective against viruses and microbes that contaminate our air, leaving air cleaner and healthier.
2. Location
The first step in picking out air purifiers is determining how much room your unit will clean. Small air purifiers are ineffective in large living spaces, while larger, heavy-duty air purifiers in your child's bedroom may be overkill.
Looking at "air changes per hour" is one technique to determine the greatest fit. This measure may be mentioned in the specifications of your air purifier. It will assist you in comprehending how filtration works in practice.
The Association of Home Appliance Manufacturers (AHAM) created the clean air delivery rate (CADR) metric to help consumers understand how successful a device is in filtering various pollutants in a specific room size.
A CADR of 200 for pollen, for example, suggests that the air purifier can reduce pollen concentration by supplying 200 cubic feet of fresh air per minute. In general, the higher the CADR, the faster and more efficient the air purifier is.
Like the Mi Air Purifier Pro, it covers up to 500 m³/h of PM and CADR covering an area up to 60 m², which is equivalent to a spacious bedroom or living room!
So basically, you have to check the square footage rating of the device that you're interested in buying. Then, compare it to the size of the room that you want to use it in.
3. Cost of maintenance
The cost of replacing a filter varies: Some have high-end filters that endure for years, while others have low-cost filters that need to be replaced frequently. Furthermore, while some of the pre-filters can be washed, the HEPA filters are disposable and must be replaced completely.
Some air purifiers come with an LED indicator to let you know when it's time to change the filter!
Depending on the model, you may have to change the filter every 3 months, 6 months or 12 months.
4. Noise Level
Assuming you mean to have the air purifier on for long periods, it's ideal to get one that makes as less noise as possible! dB refers to its decibel ratings which determines the noise level.
If you're using your air purifier in a bedroom or baby's room, for example, you may want to choose a device that's relatively quiet even at higher speeds.
The lower, the better.
5. Features
These features will help you in the long run.
Washable pre-filters - more sustainable
Indicator light - convenient to track
Air-quality sensors - more accurate measure of air pollution level
Remote control - phone Apps makes it easier to control
Conclusion
The right model for you truly depends on what features you're looking for and which is most suitable for your environment. Do you research before spending your money.
If you're looking for a budget option, getting the Mi Air Purifier 3C, Xiaomi Air Purifier 3H or Sharp Air Purifier FPJ30LA is recommended*.*
For the review, the top pick is Philips Series Air Purifier 3000i.
Claims of the best premium air purifiers would be Cosmo Prime Air Purifier.
As for a best medical-grade air purifier, Coway Airmega 400 Smart and IQAir HealthPro Plus Series is highly favoured.
Hopefully, you'll find it easier to pick the best air purifier for your needs after reading this review.
Regardless, any of the air purifiers above would be a great pick!