Description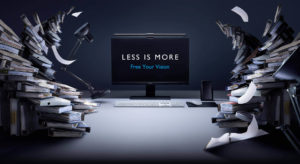 Computer Monitor Light ScreenBar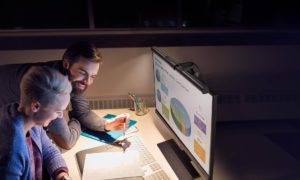 Simplify the complicated, Eliminate the excess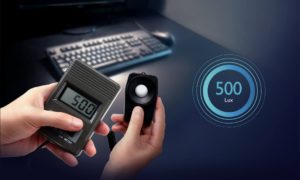 Eye care: brightness is key
 The American National Standard Practice for Office Lighting recommends illuminance level at 500 lux.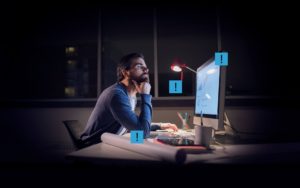 There are problem using traditional Lamp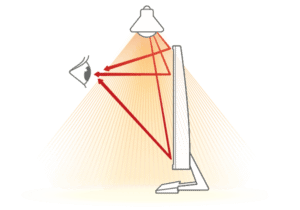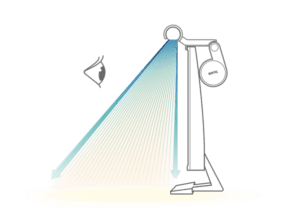 Traditional lamps                                                                                  e-Reading Computer Screenbar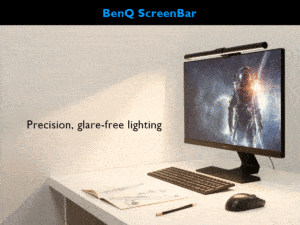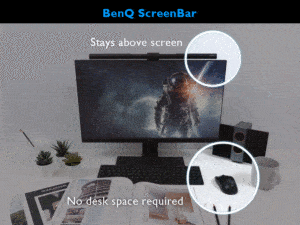 Auto Dimming no guessing, just knowing
                       The built-in ambient light sensor automatically illuminates to 500 Lux
How bright is right? No need to guess anymore! e-Reading Computer Screenbar is equipped with a sensor that promptly detects the surrounding brightness and then supplements it with just the right light.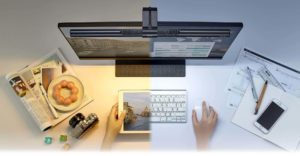 For comfort, the warm light lets you relax and replenishes your energy                                 While working, the cool light allows you to concentrate and boosts efficiency.
Adjustable color temperature, to increase efficiency and comfort
All eight colors are compliant with the ANSI white color standard.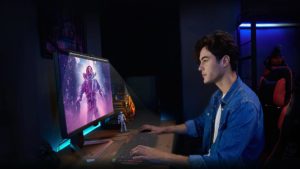 improve your gaming space with the best Gaming Lamp