Description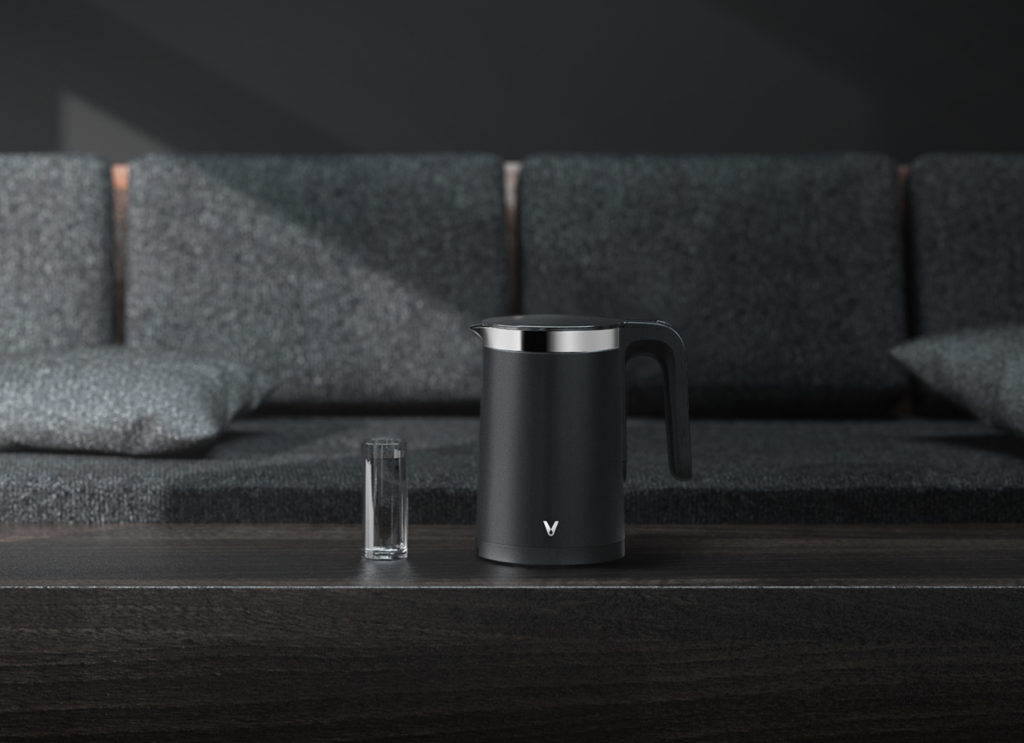 OLED Screen
This Viomi Smart Kettle equipped with HD OLED screen, shows the temperature at real time. When select the warm mode, the screen displays the icon and temperature simultaneously, making the operation more straightforward.
Four kinds of warm modes
The electric kettle can eb preset with four key isolation modes: milk powder, baby cereal, tea and coffee. You can also customize the settings according to your needs on the app.Adjustable temperature range: 40°C - 90°C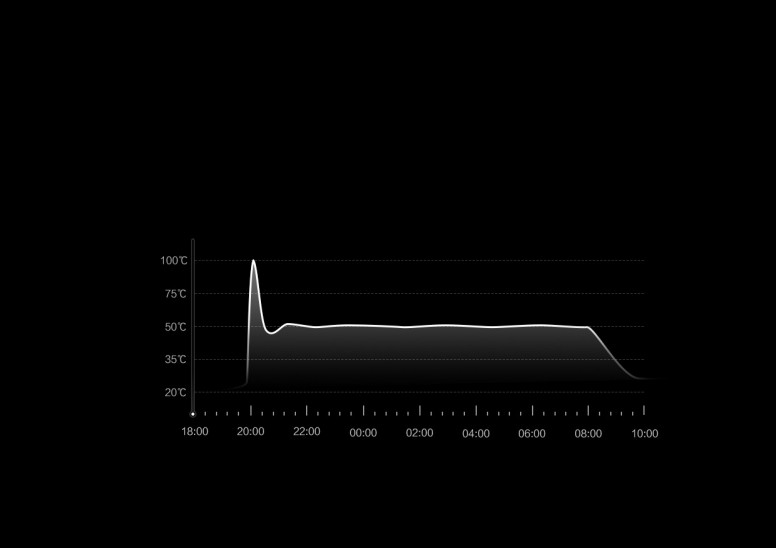 Temperature control function
After setting the appropriate temperature through the phone or kettle, it not only can be directly boiled to the preset temperature, but it can also be set to biol and then warmed to the present temperature.
Keep warm last 12 hours
The keep warm function will last up to 12 hours. After boiling water, it will enter 50°C for keep warm, and it can be kept for 12 hours. The power consumption is about 0,5 (Kw.h)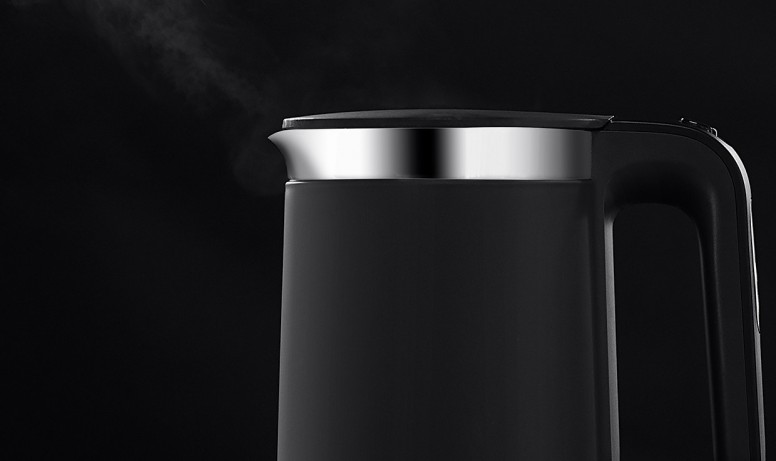 5 minute quick boiling
1800W high-power to heat up quickly, only takes 5 minutes to boil water.
Triple security protection
Automatically power off after the water is completely boiling, boil-dry protection, anti-leakage protection.