Description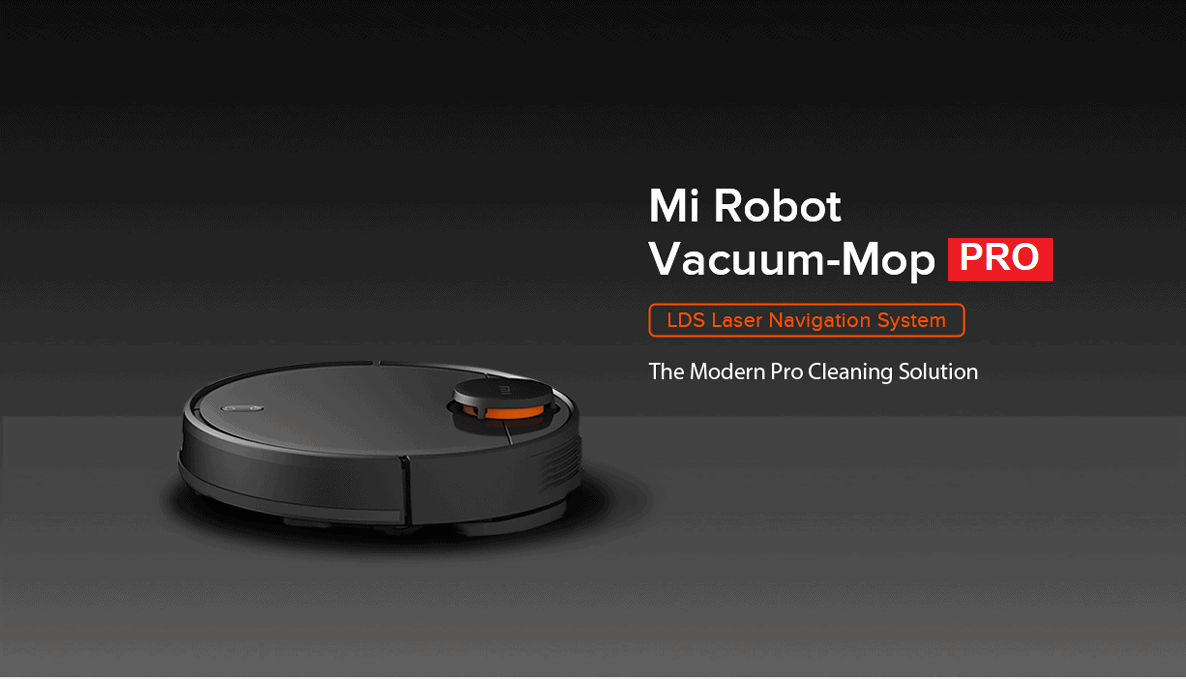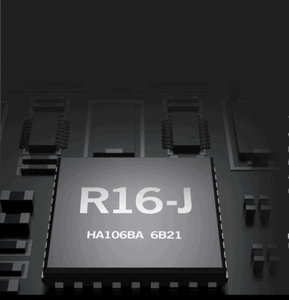 Powerful Data Processing Capability
Quad-core Cortex-A7 processor with dual-core Mali GPU, align with SLAM algorithm, in 1.2 GHz processing frequency computes quick data collection & information processing in creating real-time maps & plan most efficient cleaning route.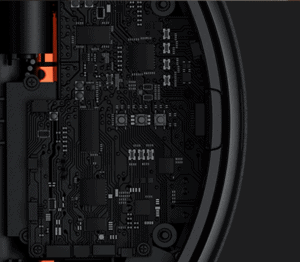 Ultimate Power Machine
Fitted with powerful 2100 Pa lifting vacuum suction by NIDEC brushless motor & metal fan coupled with 3200mAh battery capacity, promising longer service life with deep cleaning experience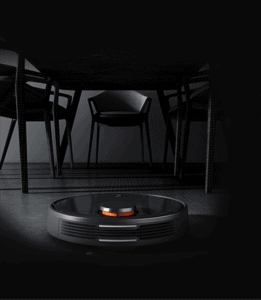 Activated Sensor-Sensitive Surrounding Environment
Equipped with 12 sets of sensors (including Anti-Collision & Anti-Drop), depicts accurate surrounding elements, thus intelligently navigates around without damaging home furniture or itself.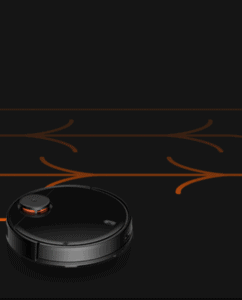 Emulate Real-Life Manual Mopping Action
Cleaning path of sweeping+mopping action dual directional repeated wiping in Y-shape intended for extensive cleaning of stains on floor surface.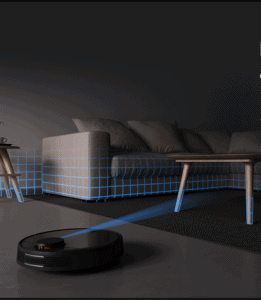 Intelligent Mapping & Route Planning
LDS+SLAM pairing for real-time mapping with longer (8m) scanning range, faster speed of 2016 times/s sampling rate, higher accuracy with 2% deviation allows meticulous maneuver in complicated surrounding.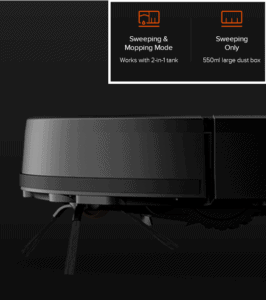 2-in-1 Dynamic Sweeping & Mopping Function
Efficient cleaning on different Mode, Sweeping+Mopping Mode (with 2-in-1 tank) & Sweeping Only (with 550mL dust box)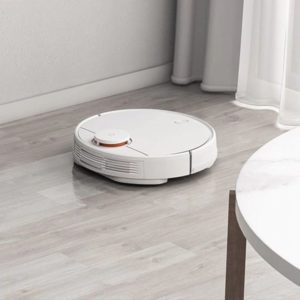 Smart Electronic-Controlled Water Tank
Comes with 3 gears of water dispensing mode intelligently and water clogging prevention mechanism accordance to cleaning intensity chosen or type of surface to clean.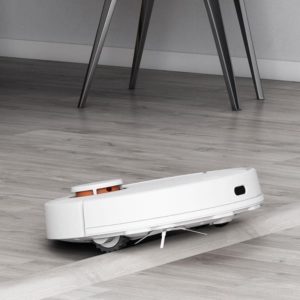 Obstacle Climbing Capability
Navigates around your home across multiple elevation up to 2 cm without getting stuck.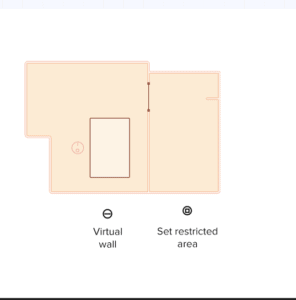 Set Virtual Wall For Restricted Area
Virtual wall set on Mi Home App to avoid cleaning in area deemed as "No-Go Zone" such as children playroom filled with toys (LEGO) or washroom.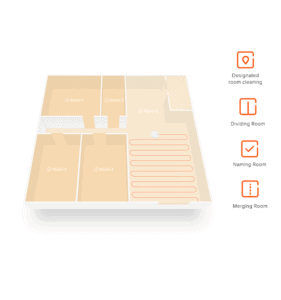 Automatic Room Zoning
A first run of cleaning task, it will navigates, identifies, mapped out and saves room layout. Through the app, the room can be divided, merged and named for future cleaning in selective designated room cleaning.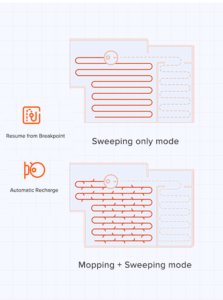 Smart Automated Recharge & Resume Feature
Dynamic path planning for different paths for different mode without worry of battery run out. Device will automatically recharged back to home base and continued cleaning from the last position breakpoint, thus able to clean large area coverage, no repeated cleaning and energy-efficient.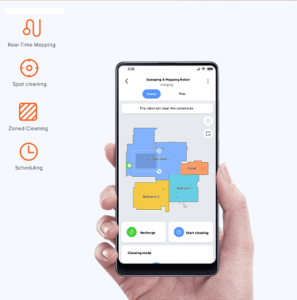 Smart App Control
Connect with Mi Home app for numerous option in managing cleaning action such as remote control, real-time mapping, scheduled cleaning, spot cleaning, etc.