Description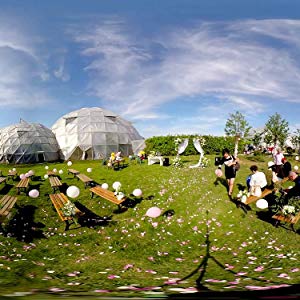 5.7K/30fps Video
Truly immersive 360 footage starts with incredible image quality. The YI 360 VR camera is able to capture every moment in spectacular 5.7K/30fps resolution. Combining two Sony image sensors and dual lenses creates two incredibly clear 220° images in 5.7K resolution, ready to stitch in the accompanying YI 360 Studio (Windows).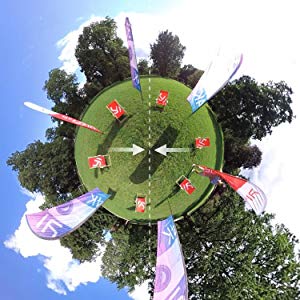 4K/30fps In-camera Stitching
Sharing your complete 360 videos is now easier than ever with 4K/30fps in-camera stitching. Simply shoot your videos in up to 4K/30fps resolution and then use the accompanying YI 360 VR App (iOS & Android) to preview and playback, then instantly share to your favorite social media.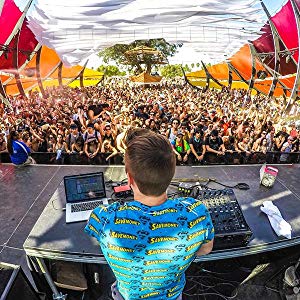 YI 360 APP
Connect to the accompanying app and within seconds you can share your moments directly to social media.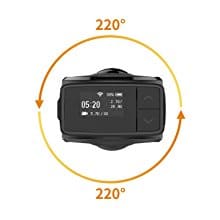 Completely 360°
The YI 360 VR camera is a dual-lens camera, each lens is 220° with 8-aspheric glass layers with an aperture of f/2.0. Team that with two Sony image sensors and an Ambarella VR Chipset, and the YI 360 VR camera can create a complete, truly vivid 360° image.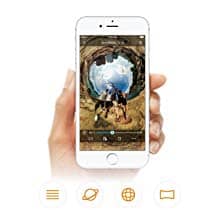 Four Viewing Modes
See your world in four spectacular viewing modes and really bring your 360 footage to life. Activate Phone Gyroscope for a flexible 360 experience on any compatible mobile device, or activate VR Mode and view with a VR head-mounted display for a fully immersive experience.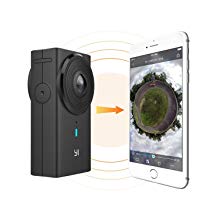 High-Speed Connection
Connect to your smartphone with built-in 2.4GHz & 5GHz Wi-Fi, which provides download speeds of up to 100Mbps. Instantly share content to your preferred social media.