Description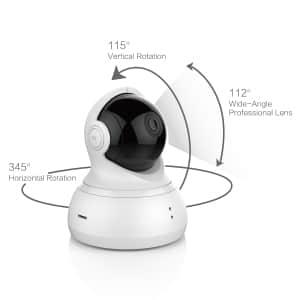 Complete Coverage
A 112° wide-angle professional grade lens and a bi-directional rotation range lets YI Dome Camera capture complete panoramic scenes in 720p High-Definition with practically zero blind spots. Automatically returns to 'Auto-masking' mode (lens goes under the cover) for extra sense of security, ensuring nothing is recorded without your permission.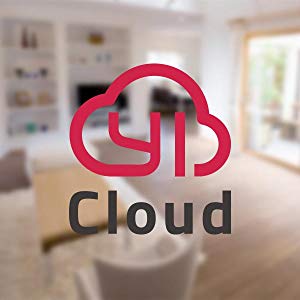 YI Cloud
YI Cloud offers loop-recording with no storage limit, so even if your YI Home Camera is stolen or damaged, your footage will still be secure and accessible on the cloud. Save money on MicroSD Cards and try YI Cloud now with one month free trial. Visit our website for more info.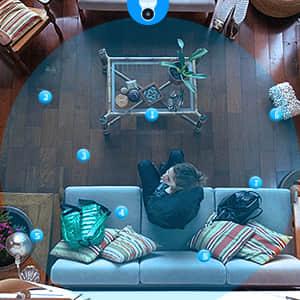 Motion Tracking, Auto-Cruise, and Bookmarks
With advanced algorithms the YI 720p Dome Camera can detect moving objects and automatically tracks and captures their movement with Motion Tracking. Auto-Cruise Mode conveniently horizontally surveys the area, or select up to 8 locations to cruise through and return to any of them at the tap of a button.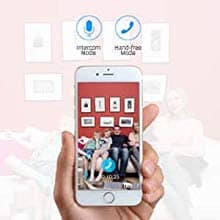 Supercharged Two-Way Audio
The built-in ultra-responsive microphone allows you to have smooth stable conversations through the YI Home App, wherever you are. Intercom mode lets you activate the microphone and speaker, so you can send commands to your pet, or scare off unwanted guests. Hands-free mode allows for a flexible two-way conversation with your loved ones.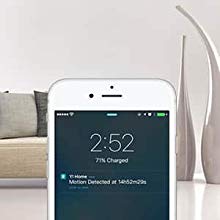 Activity Alerts
Receive real-time notifications whenever motion is detected. YI's safety hallmark Motion Detection/Tracking Algorithm accurately identifies, tracks, and records movement (and optionally sends 10-second Activity Alerts) to help you keep up with everything, so you don't have to.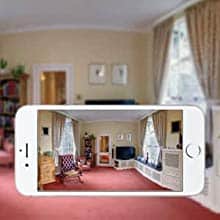 Integrated App for all YI Home Cameras
Monitor and control YI Dome Camera along with your other YI Home Cameras in one convenient app. Experience a user-friendly, yet powerful and intuitive user interface to customize your settings according to your preferences: Camera Sharing, Customize Schedules, and more. Available on iOS and Android.