Description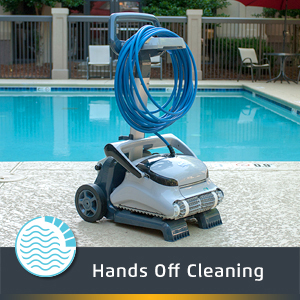 Reduce Man-Hours
Plug and play operation helps reduce man-hours related to pool cleaning, allowing more time to focus on maintaining other aspects of the facility.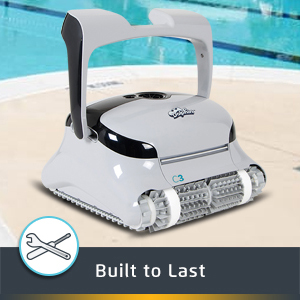 Easy to Maintain
Heavy-duty cleaning performance with robust reliability for long-term effective operation. Dolphins are designed with quick and easy repair in mind.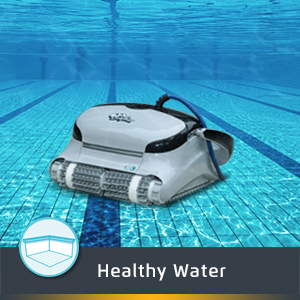 Scrubs Floor, Walls and Waterline
Dual scrubbing brushes powerfully attack and removes stubborn contaminants on floor, walls and waterline, enhancing water quality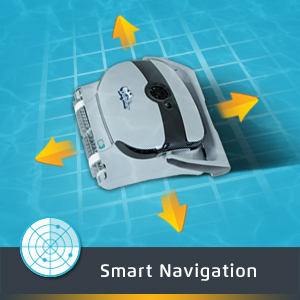 Precision Clean
CleverClean Technology, an intelligent navigation and scanning software, uses advanced algorithms to efficiently and thoroughly clean your pool, avoiding any obstacles in the way.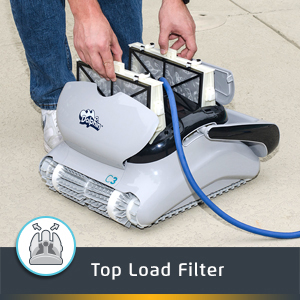 Fine & Ultra-Fine Filtration
Large dual cartridge filters suited for all pool conditions and seasons, leaves the pool water clean and free of hair, dust, insects and other debris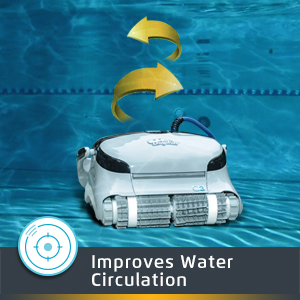 Superior Suction Rate
The Dolphin C3 filters and circulates thousands of gallons of water per hour, leaving the pool water polished for an optimal clean.