Description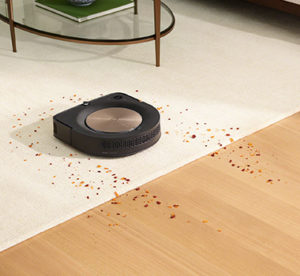 Our deepest clean yet
The Superior 3-Stage Cleaning System uses Dual Multi-Surface Rubber Brushes and 40X the suction* to pull in embedded dirt, debris, and pet hair from wherever it hides. Power Boost Technology automatically increases suction to clean deep into carpets.
*Compared to Roomba®  600 Series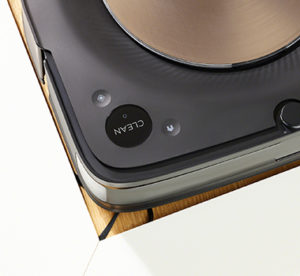 Corners. Edges. And the Details inbetween.™
PerfectEdge® Technology with advanced sensors, and the specially designed Corner Brush with five arms to grab dirt and debris from deep in corners and along walls, directing it into the robot's path to be vacuumed up.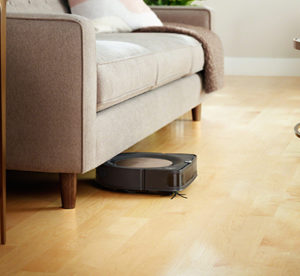 Guided by serious smarts
Intelligently maps and remembers multiple floor plans to clean your entire home. Using advanced vSLAM® navigation technology, the robot gathers over 230,400 data points each millisecond to optimize coverage. Enhanced sensors constantly scan ahead at a rate of 25 times per second to detect obstacles in the cleaning path.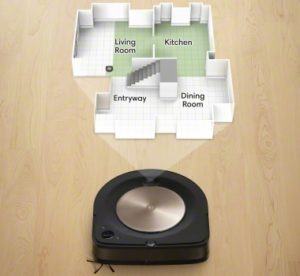 Learns, maps, and adapts to your home
Imprint™ Smart Mapping enables the robot to learn, map and adapt to your home, allowing you to control which rooms are cleaned and when. Patented Smart Charge and Resume enables your robot to intelligently recharge for the amount of time needed to continue cleaning and get the job done.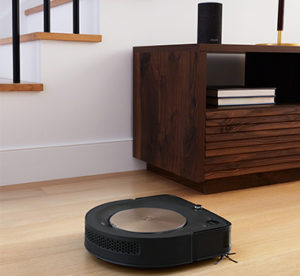 "Roomba, clean my kitchen."
Knows your kitchen from your living room. Choose which rooms are cleaned and when in the iRobot HOME App. Enjoy hands-free control with Alexa and Google Assistant.
Amazon, Echo, Alexa, and all related logos are trademarks of Amazon.com or its affiliates. Google Home is a trademark of Google LLC.
Keeps getting smarter
Comes equipped with advanced hardware capable of providing the intelligent features you love today, and access to our latest advancements in the future – through software updates designed to improve functionality over time.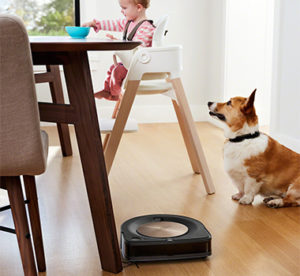 Ideal for homes with pets
The High-Efficiency Filter is made from a special material that traps 99% of mold, pollen, and dust mite allergens. Shedding pets are also no match for the tangle free rubber brushes.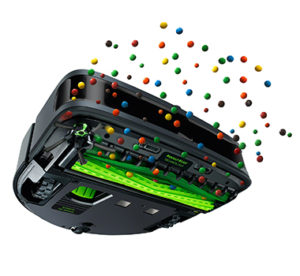 Dual Multi-Surface Rubber Brushes – now 30% wider*
More cleaning with every pass. Uniquely designed rubber brushes that stay in constant contact with carpets and hard floors, to get everything from small particles like dust and dirt, to hair and large debris.
*Compared to Roomba®  600 Series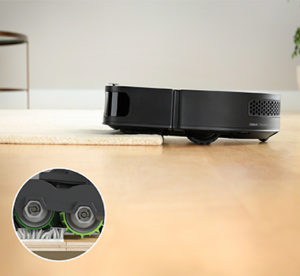 Effectively cleans carpets and hard floors
Cleans both carpets and hard floors by automatically adjusting the height of the cleaning head, keeping the Dual Multi- Surface Rubber Brushes directly engaged with the floor.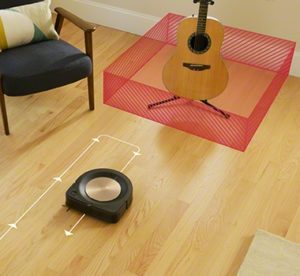 Steer Clear Of Objects.
Keep Out Zones allow you to clean with added control, actively avoiding the areas you tell it not to go. Create virtual boundaries that keep your robot cleaning where you want it to, and away from where you don't.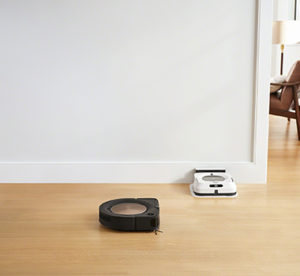 Tag You're it.
The next generation of connected home automation—powered by Imprint Link™️ Technology. Roomba®️ s9 and Braava jet®️ m6 robots map your home and clean your floors, vacuuming then automatically mopping, without any effort from you.
Important note:
Mainland China set is available for pre-order only. The only difference of Local/Global and Mainland China set is that the App setup requires you to select China as region (which maybe slower and disconnect from time to time) & does not connect to Alexa or Google assistant, they pair with Xiaomi Voice Assistant or Tmall Genie instead. So buy China region ONLY if you do not need the App Connectivity. You can run the robot using the robot buttons. All other features & functions remain the same. OhMyMi shall not be held responsibility for App-related issues.