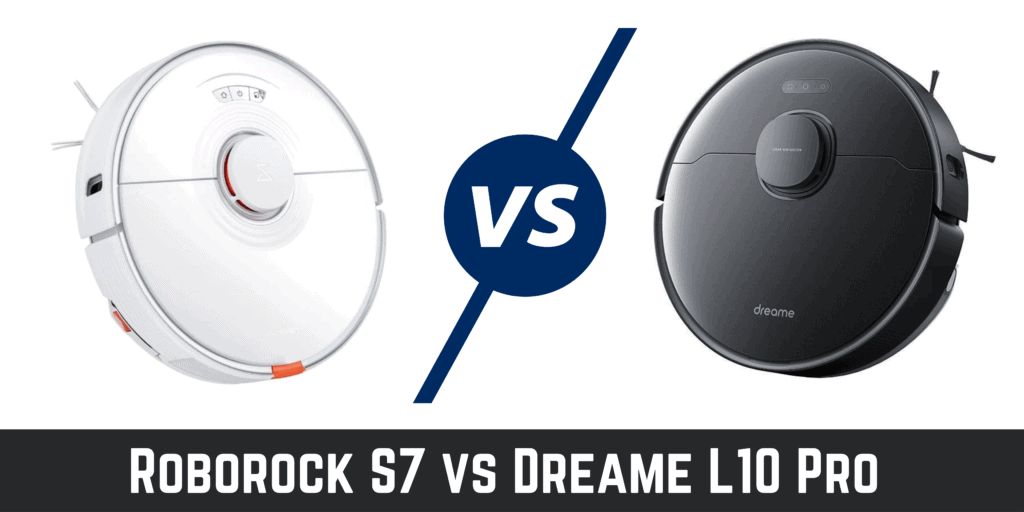 In this article, we'll be discussing the new Roborock S7 and the famous Dreame L10 Pro. We'll compare the features they each have and determine whether they're worth the money. We'll go over the main aspects and how well it works as a robot vacuum cleaner in cleaning your home.
Introduction of vacuum robots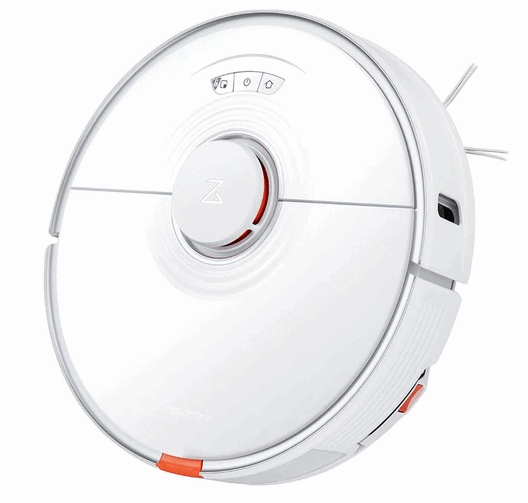 This Roborock S7 is more than just an upgrade, with a redesigned mopping module, a new brush roll design, plus the lift feature that automatically raises the pad when it detects carpet.
The new vibrating feature introduced in the S7 adds an agitation facet absent in previous Roborock robots. Instead of just dragging a wet pad on the surface, a second motor vibrates up to 3,000 times per minute.
Regardless, most of the S7 upgrades are geared toward improving its mopping functionality.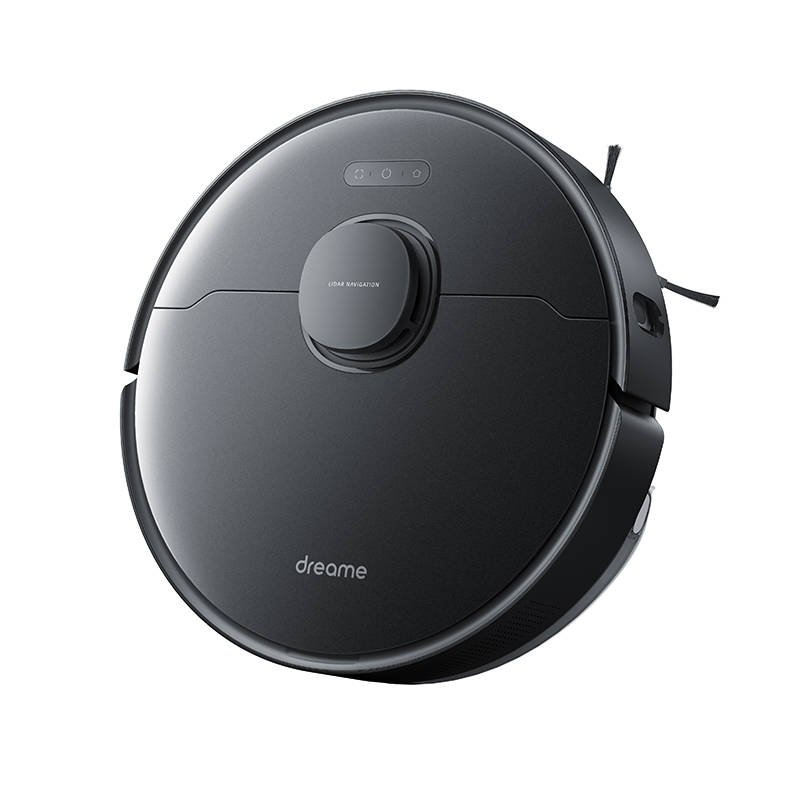 Many robotic vacuum cleaners have issues with obstacle avoidance where the camera sensors don't work to an extent. Dreame L10 Pro aims to solve this issue.
The most significant upgrade Dreame put in the L10 Pro are the three front laser sensors, enabling this robot to avoid objects better and reduce blind spots. Using a laser sensor provides better accuracy than a camera, and it doesn't rely on light.
Navigation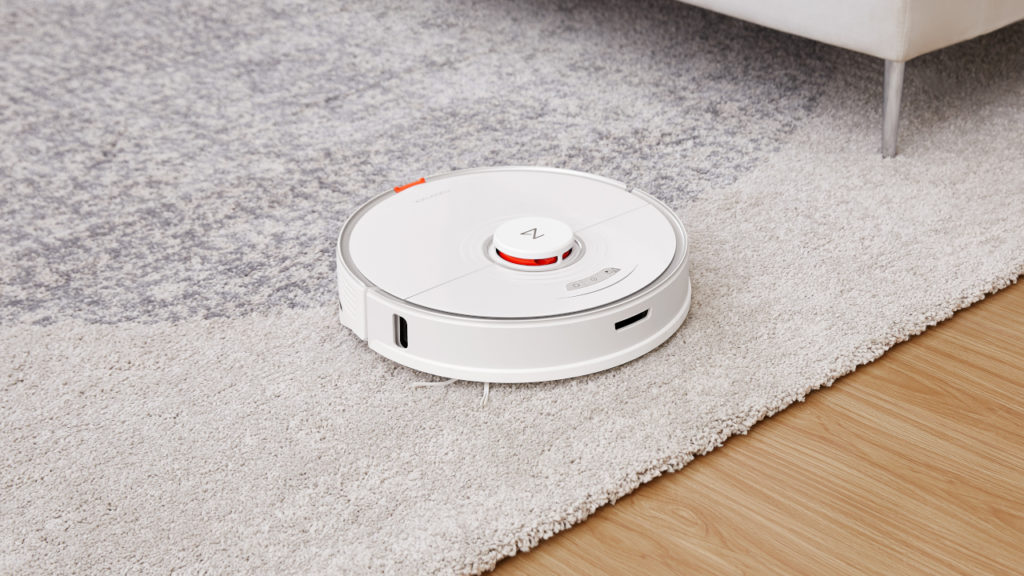 Both robots utilize LIDAR and SLAM for navigation, meaning it relies heavily on a laser sensor to track its location. One advantage laser has over a camera-based sensor is its non-reliance on a light source.
You can use these robots even in pitch black conditions! Robots that rely on cameras can't do this.
These robots are quite efficient in this regard, and they are among the best at maneuvering in tight spaces.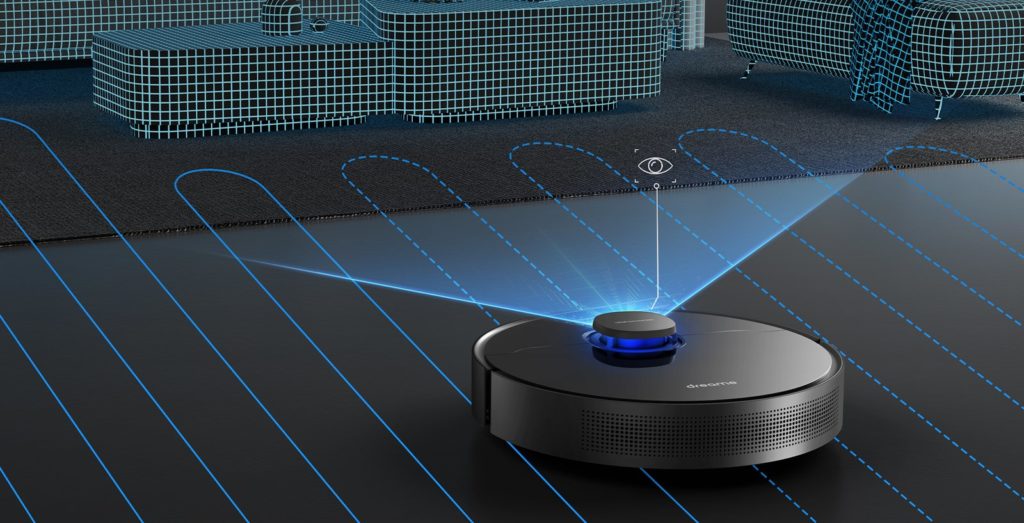 Dreame L10 features three individual laser sensors in front of the robot that detects and evades objects.
However, a problem that may arise isn't the laser sensor but the side brush, which exceeds the laser's field of view.
Design
Dreame L10 has an all-black, semiglossy finish. It has a round frame and a top-mounted dust bin.
The Roborock S7 doesn't break any new design ground - Sharing the same look with Dreame L10. Except it can be found in white or black.
Water tank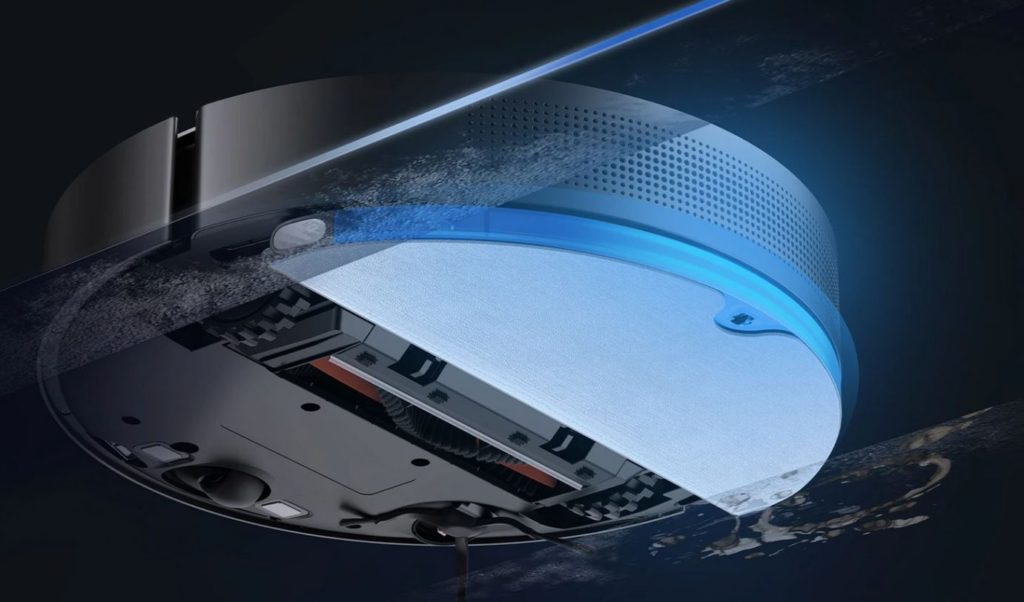 Dreame L10 has a rear-mounted electronic water tank - holding 270ml of water capacity.
Unfortunately, it doesn't have any form of agitation, only dragging a damp pad on the surface. This robot is best suited for light-duty mopping.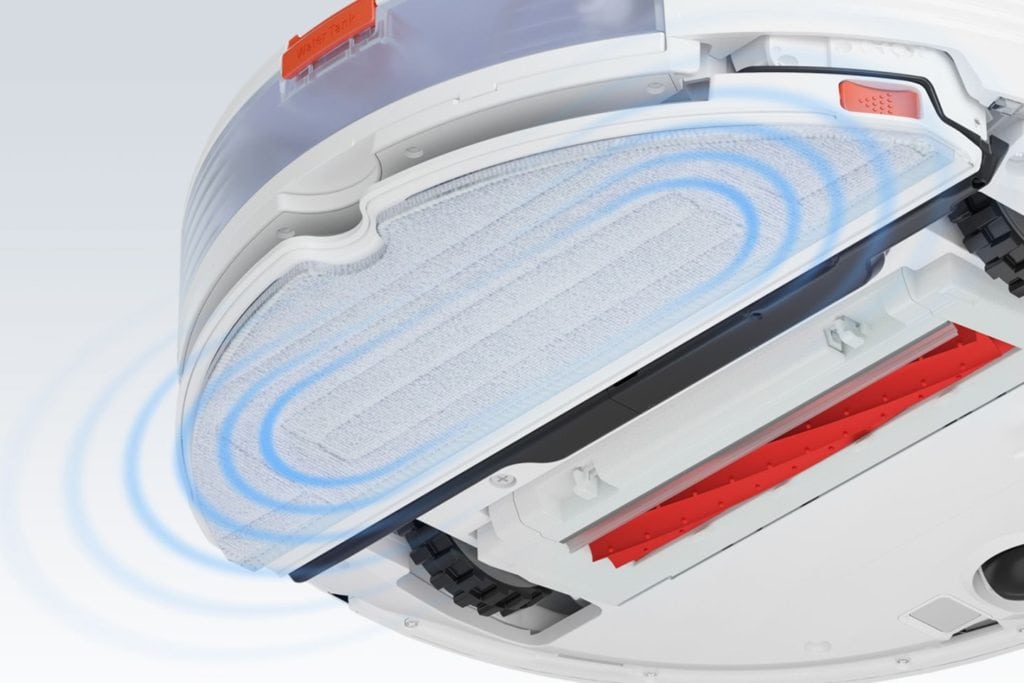 The S7 electronic water tanks still load from the rear and get a slight bump in volume – up to 300 ml. The S7 cleans methodically, outlining the edges of a room, then working in an S-shaped pattern. It also uses a vibrating mopping pad that moves up to 3000 times per minute.
Dust bin
L10 Pro has a large dustbin - It can hold up to 570 ml of dry dirt. So you can get multiple uses out of it. Disposing of dirt is fairly easy with the front-mounted door.
S7's dustbin still loads from the top, but with a slight increase in capacity – up to 470 ml.
Both model uses HEPA filter that are washable!
S7 offers an additional option for auto-emptying so that's up to you if you want to purchase the feature.
Power & Noise level
Dreame L10 has 4000 Pascals of suction and a noise level of 65dB. On the other hand, S7 has 2500 Pascals of suction and noise level of 69.8 dB which means its on the noisier side.
Carpet cleaning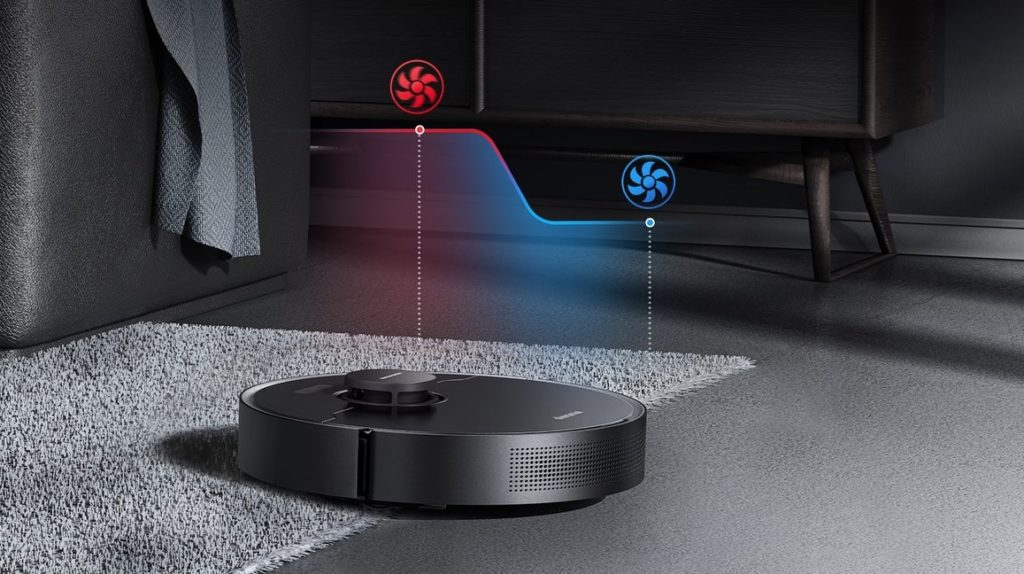 When it approaches the carpet, the L10 Pro kicks into overdrive and amps up the suction to its max rating.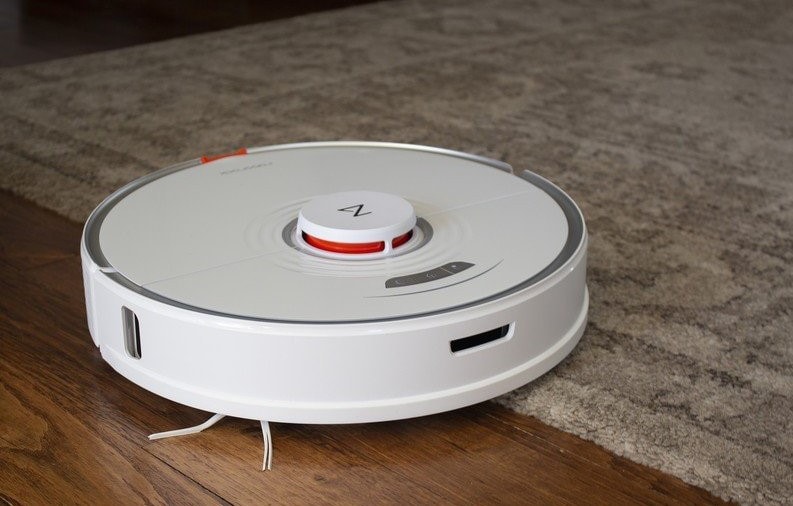 S7 uses a new mop lifting system that lifts the pad (5mm) when it detects carpet.
Both models states that it works better on low pile carpets instead of a thick pile.
App features
Dreame L10 is compatible with Xiaomi app.
S7 is compatible with Roborock app.
They both can be controlled by voice assistance and the smart home application, Mi Home app.
Live Map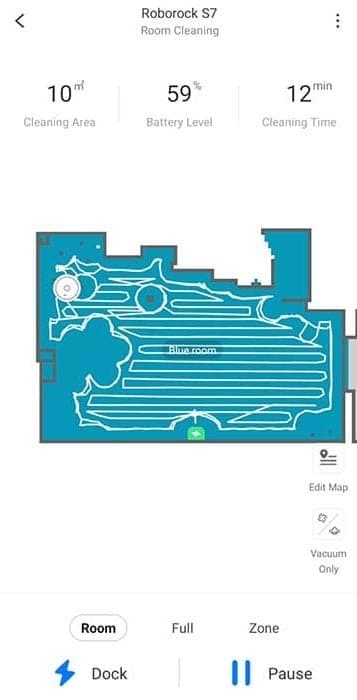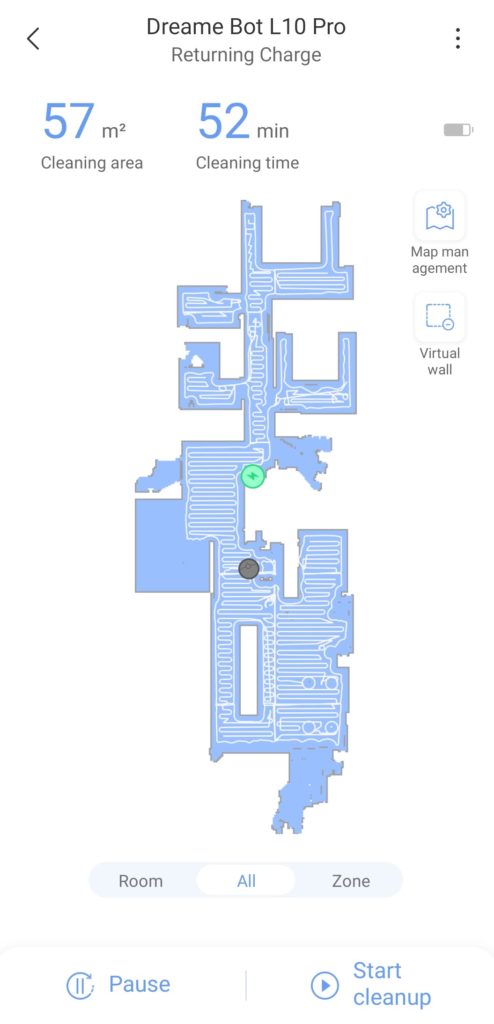 These robots provide users real-time data of the robot's exact location. You can see where the robot is on the map at a glance.
Map saving
Dreame L10 Pro Users can save up to two map levels and Roborock S7 can save 4 map levels
Users of both models can customize each area as they see fit with as many invisible walls, no-go zones, or no mop zones as needed.
Zone cleaning
This feature is similar to selective room cleaning but with more control – by drawing rectangular or square on the map, where the robot will proceed and clean the area. Convenience!
L10 and S7 share this.
Containment
The invisible walls - Having these options provide users with a multitude of options to block off-limit areas.
You can find this in their respective mobile apps.
Unlimited scheduling
Where users can set as many runs per day with the option to select time, water flow, and power setting options.
You can also choose a specific room that needs cleaning.
Thankfully, the two robots allows you to do this.
Accessory usage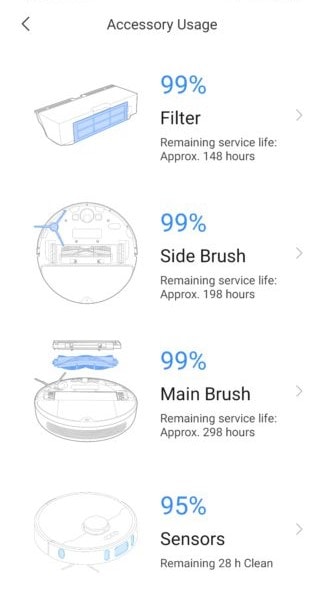 This tab in the Roborock and Xiaomi app provides a quick overview of the status of consumable parts such as the side brush, filter, and main brush. It's shows figures in percentages and provides users a heads up when to replace these parts or clean the sensors.
Specifications
Basic Technical Data
| | | |
| --- | --- | --- |
| | Dreame L10 Pro | Roborock S7 |
| Brand | Xiaomi | Roborock |
| Model | L10 Pro | S7 |
| Weight | 3.7 Kg | 4.7 Kg |
| Suction Capacity | 4000 Pa | 2500 Pa |
| Noise level | 65 dB | 69.8 dB |
| Material | Plastic | Plastic |
| Dimensions | 35 x 35 x 9.6cm | 35 x 35 x 9.6cm |
| Launch year | 2020 | 2021 |
Features / filters
| | | |
| --- | --- | --- |
| | Dreame L10 | Roborock S7 |
| Colour | Black | White/Black |
| Mopping function | Yes | Yes |
| Type of vacuum cleaner | Electronic | Electronic |
| Over-the-air upgrades | No | Yes |
| Smart top up | No | Yes |
Battery and power supply
| | | |
| --- | --- | --- |
| | Dreame L10 Pro | Roborock S7 |
| Battery type | Li-ion | Li-ion |
| Battery life | 2.5 hours | 3 hours |
| Power source | Rechargeable battery | Rechargeable battery |
| Battery capacity | 5200 mAh | 5200 mAh |
| Rated power | 66 W | 68 W |
| Voltage | 100-240 V | 100-240 V |
Communication
| | | |
| --- | --- | --- |
| | Dreame L10 Pro | Roborock S7 |
| Mobile App | Mi Home App | Roborock/Mi Home App |
| Wi-Fi | 2.5 GHz | 2.5 GHz |
| Connection type | Wi-Fi | Wi-Fi |
| Smart home | Yes | Yes |
| Voice control | Yes | Yes |
Cleaning and filtering
| | | |
| --- | --- | --- |
| | Dreame L10 Pro | Roborock S7 |
| Main brush | Removable main brush | Removable main brush & Floating brush |
| Dust bin capacity | 570 ml | 470 ml |
| Cleaning | Dry and Wet | Dry and Wet |
| Water tank capacity | 270 ml | 300 ml |
Features
| | | |
| --- | --- | --- |
| | Dreame L10 Pro | Roborock S7 |
| Navigation | LDS + Dual-line LiDAR + Obstacle Identification | VibraRise technology + LiDAR + Auto Mop Lifting |
| Map saving | Yes | Yes |
| Multi-level mapping | Yes | Yes |
| Run time | 150 minutes | 180 minutes |
| Airflow | 11.33 CFM | 13.91 CFM |
| Virtual wall | Yes | Yes |
| Carpet pressurization mode | Yes | Yes |
| Recharge & Resume | Yes | Yes |
Comparison & Conclusion
The Dreame Bot L10 Pro provides a remarkable (4,000 Pa) suction power. To put in perspective, most robot vacuums average 2,000 Pa, including the Roborock S7.
You'll even be able to tackle deep pile carpets that can pose a challenge to most robot vacuums. The L10 Pro's mopping function is effective. It can clean heavily-trafficked hardwoods. That said, it's best not to rely for any kind of heavy duty work.
It's best used for everyday cleaning.
Roborock S7 offers its new special sonic scrubbing technology and the mop layer automatically raises itself when carpet is detected.
In fact the S7 is better at mopping than it is at vacuuming in terms of its end results.
It's a known fact that most robot vacuums won't replace a standard vacuum cleaner but it still does the job.
Based on the prices, S7 stands at RM2,099 which is more expensive than Dreame L10, at RM1,399.
You get a lot in the way of features and functionality for the price of the Roborock S7, but for the Dreame L10 Pro Robot, you can get all the similar app features and end results at a cheaper price!
Overall, the Dreame Bot L10 Pro is a powerful robot. It offers some of the strongest suction force of any robot vacuum on the market. It features both a mopping and vacuuming function, allowing you to clean any floor. It contains a Lidar mapping function as well as a laser for real-time object detection that is great at avoiding objects. All of these capabilities, as well as a long-lasting battery, being able to use voice commands and navigate steep transitions are valuable.
So if you're looking for an everyday cleaning robot that does a great job at navigating, vacuuming and cleaning, Dreame L10 Pro is for you!
This is robot vacuum is the real deal!