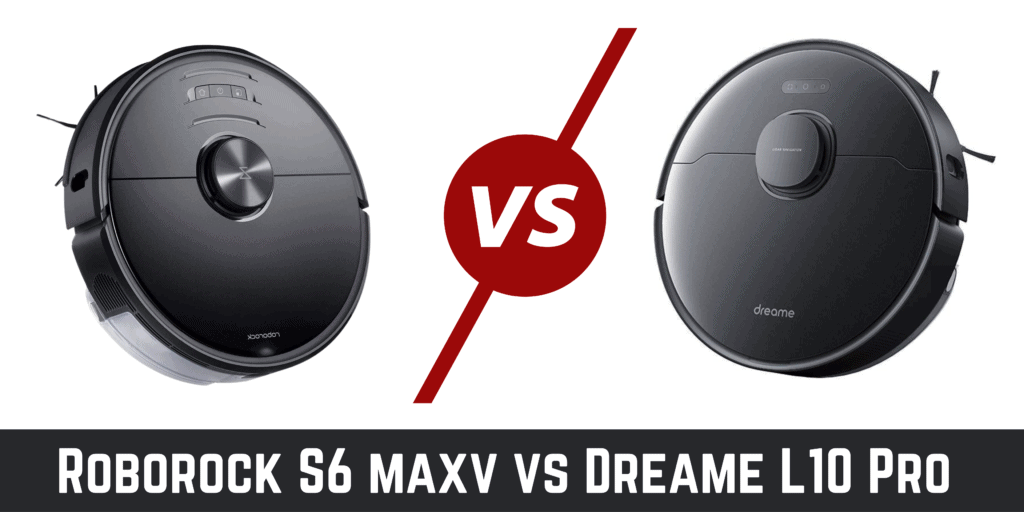 Since the first robot vacuum cleaners were introduced to the market around the turn of the century, the number of people owning robot vacuums and floor cleaners has steadily increased. Millions of unit have been sold around the world, and the trend is expected to continue as technology advances.
No more tedious vacuuming! Thank goodness we have robot vacuums to do the work for us.
You can find many different models from various brands. Endless options. In this article, we'll be talking about Roborock S6 MaxV and Dreame L10 Pro Robot Vacuum. We'll be comparing the features they each possess and whether or not its worth the investment. We'll be mentioning the important details and how well it functions as a robot vacuum at tackling in cleaning your space.
---
First we have is the Dreame L10 Pro Robot.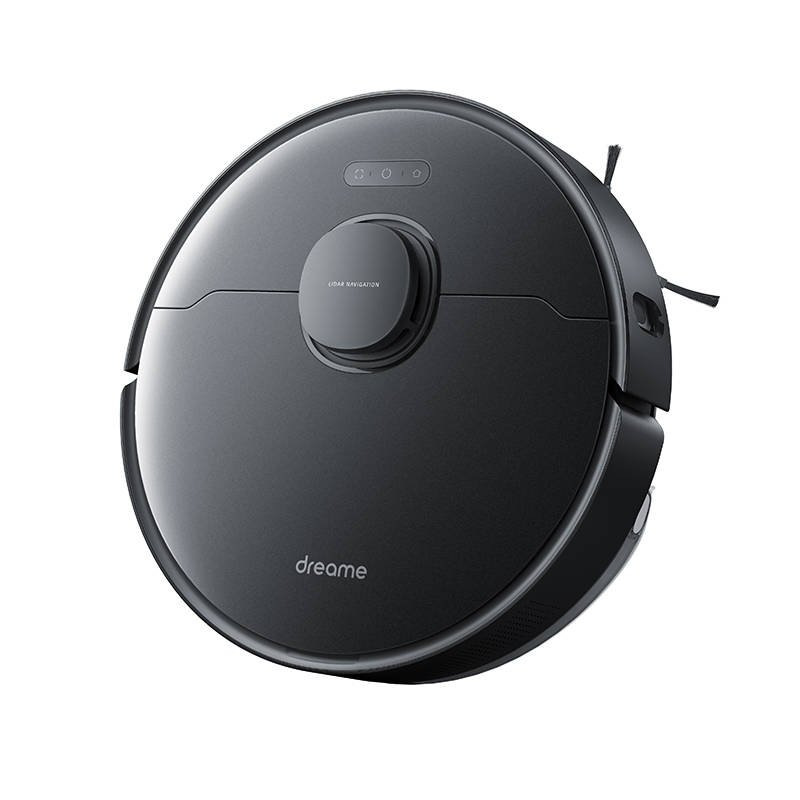 It delivers a suction power of 4,000Pa, which is substantially stronger than most other bots in its price range. The dust tank capacity uses 570ml to store more dust on the go, and it has a decent sized water tank at 270ml capacity.
The L10 Pro Robot uses a high-precision 3D scanner and navigates through its lidar sensors which helps it to efficiently clean in straight lines whenever there's a clear path, but the two lasers it employs do indeed help with avoiding obstacles.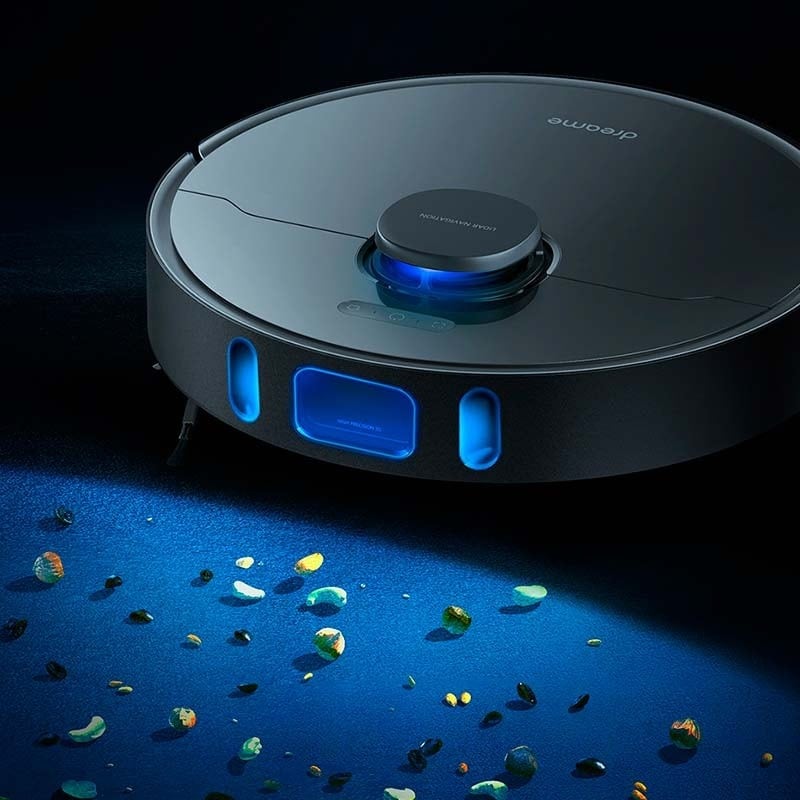 This robot is great at maneuvering around obstacles. You can rest assured that your home won't be messed up after this robot vacuum for its advanced navigation skills.
On top of that, there are four suction levels to choose from which allows it to work up to 2.5 hours or reduce the working noise to 65dBA.
When it approaches the carpet, the L10 Pro kicks into overdrive and amps up the suction to its max rating.
L10 uses the Xiaomi Home app, and the robot connects to it quickly - easy set up for cleaning schedule, cleaning zones, cleaning power, mopping water volume, and setting virtual walls. You can also store maps from different floors.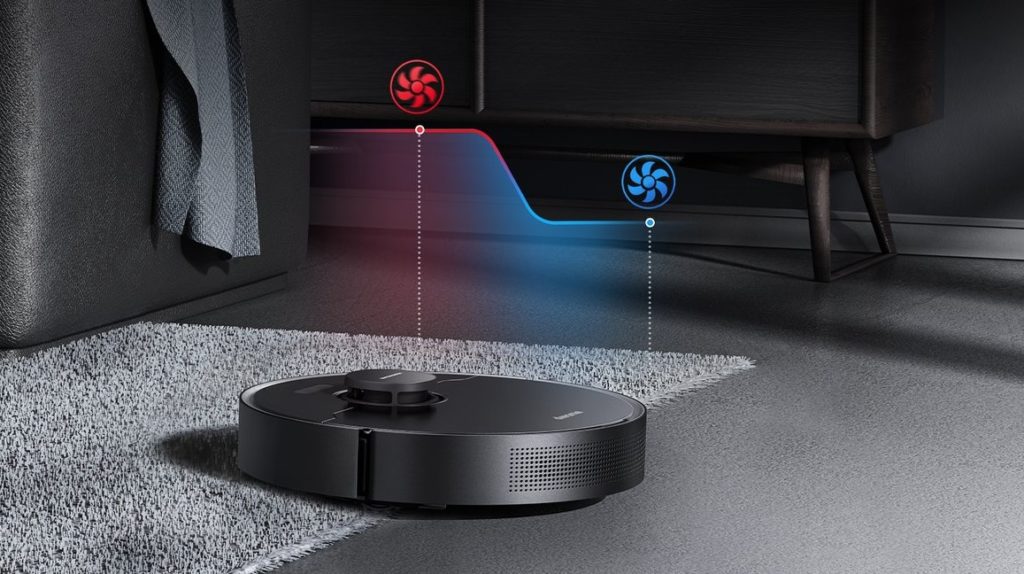 You have the option of cleaning the floor once or twice, depending on how unclean it is, for getting a more comprehensive clean.
In the app, the robot is responsive, and the robot's speech is pleasant and accurate. If you want, you may use your voice assistant to control the robot manually. LIDAR technology ensures that the robot is always aware of its charging dock's location and will swiftly return.
The motor is quiet and well-balanced, and you won't notice it after a while. The robot's wheels don't squeak, so it's easy to forget it's running!
---
On the other hand, we have its competitor, Roborock S6 MaxV.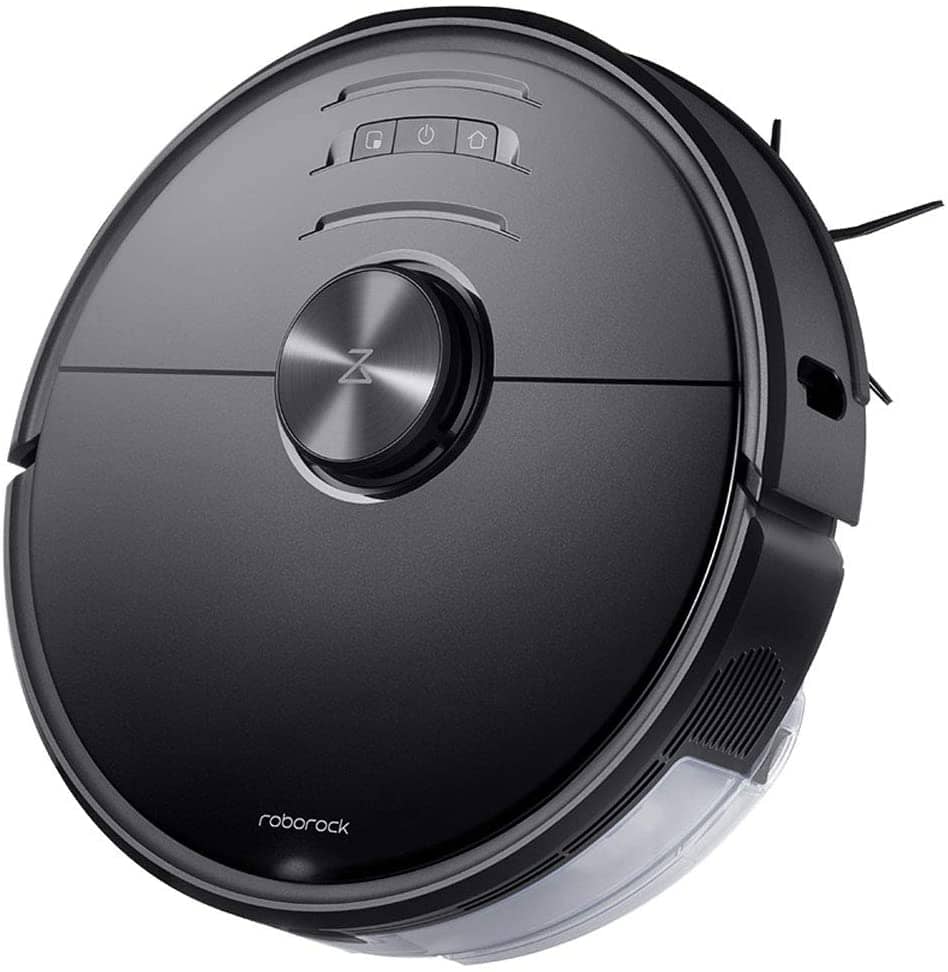 The Roborock S6 MaxV can vacuum and mop, and everything you need to ensure a clean home.
It has a Qualcomm APQ8053 CPU processor with 2,500Pa of suction and an AI-based obstacle avoidance capability.
The S6 MaxV boasts an advanced obstacle avoidance feature dubbed ReactiveAI designed to prevent it from getting stuck on things. It uses two cameras and on-device artificial intelligence image processing to spot obstacles, estimate their size and location, and automatically navigate around them. The cameras work together to capture detailed images at a maximum speed of at 30fps.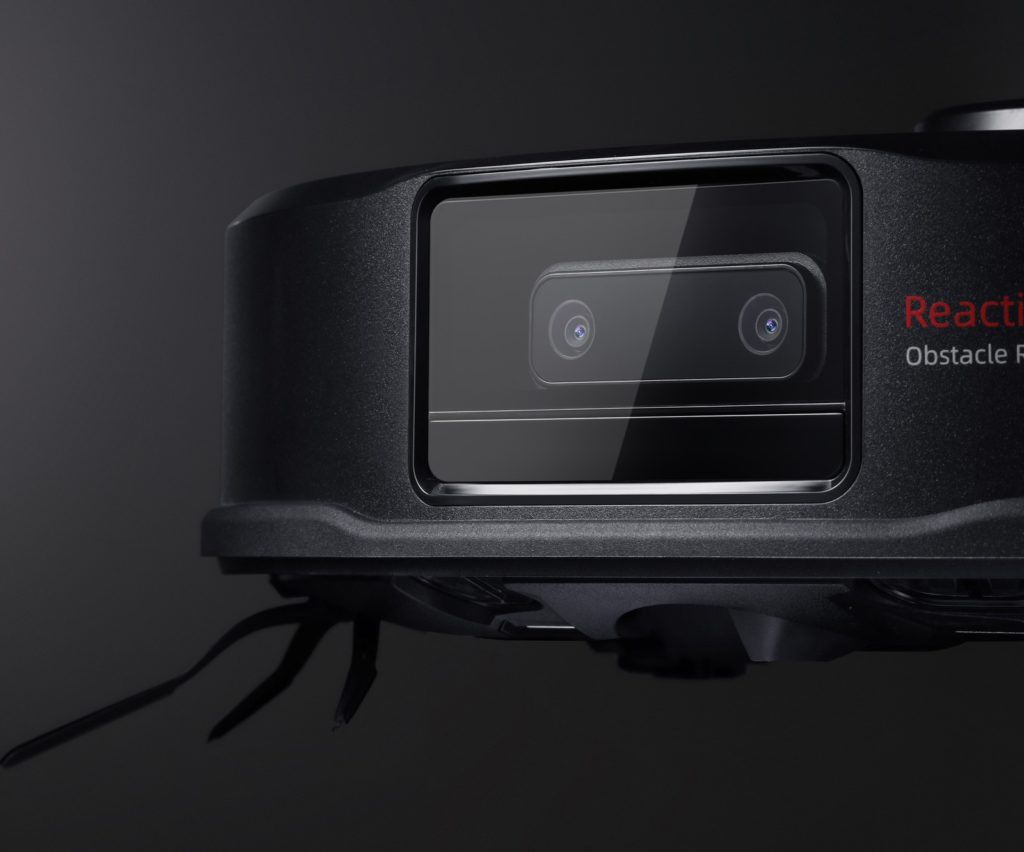 The system then uses a convolutional neural network trained on thousands of real-world pictures to process images captured by the robot's cameras.
It occupies a space of 295ml water tank. In the user manual, Roborock says you should vacuum your floors at least three times before mopping to avoid excessive buildup on the mop.
The S6 MaxV has a large 458ml dustbin is large enough to allow for several cleaning jobs before it needs emptying. Its only recommends cleaning the dustbin and main brush weekly, and the washable filter every two weeks.
Other features include app and voice control, scheduling, and zone cleaning, as you'd expect from a high-end robot vacuum.
It runs at 67dB in Balanced mode. In Max and Turbo modes, it's louder.
In the Roborock app, you can save up to four maps if you have different levels in your home, and create virtual No-Go and No-Mop Zones, so the robot will avoid certain areas.
As the S6 MaxV works, it creates a map of your home in the Roborock app on which you can see its exact cleaning path.
There's a Cleaning History section that shows details of each job, including a map of the robot's route.
Through the Carpet Mode feature in the app, you can enable the setting and the robot will automatically increase its suction power when it detects carpet.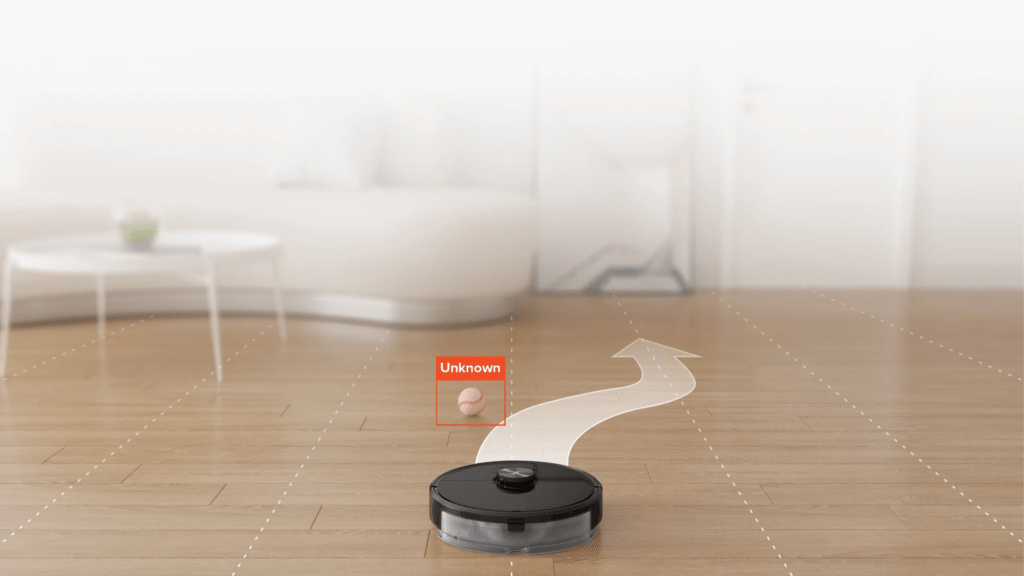 An issue that customers say is that the ReactiveAI obstacle avoidance feature was hit or miss.
Aside from these issues, the S6 MaxV does an excellent job sucking up crumbs, dirt, dust, and hair and mopping from the floors.
---
Specifications
Basic technical data
| | | |
| --- | --- | --- |
| | Dreame L10 Pro | Roborock S6 MaxV |
| Brand | Xiaomi | Roborock |
| Model | L10 Pro | S6 MaxV |
| Weight | 3.7 Kg | 3.7 Kg |
| Suction Capacity | 4000 Pa | 2500 Pa |
| Noise level | 65 dB | 67 dB |
| Material | Plastic | Plastic |
| Dimensions | 35 x 35 x 9.6cm | 35 x 35 x 9.6cm |
| Launch year | 2020 | 2021 |
Features / filters
| | | |
| --- | --- | --- |
| | Dreame L10 | Roborock S6 MaxV |
| Colour | Black | Black |
| Mopping function | Yes | Yes |
| Type of vacuum cleaner | Electronic | Electronic |
| Over-the-air upgrades | No | Yes |
| Smart top up | No | Yes |
Battery and power supply
| | | |
| --- | --- | --- |
| | Dreame L10 Pro | Roborock S6 MaxV |
| Battery type | Li-ion | Li-ion |
| Battery life | 2.5 hours | 3 hours |
| Power source | Rechargeable battery | Rechargeable battery |
| Battery capacity | 5200 mAh | 5200 mAh |
| Rated power | 66 W | 66 W |
| Voltage | 100-240 V | 100-240 V |
Communication
| | | |
| --- | --- | --- |
| | Dreame L10 Pro | Roborock S6 MaxV |
| Mobile App | Mi Home App | Roborock/Mi Home App |
| Wi-Fi | 2.5 GHz | 2.5 GHz |
| Connection type | Wi-Fi | Wi-Fi |
| Smart home | Yes | Yes |
| Voice control | Yes | Yes |
Cleaning and filtering
| | | |
| --- | --- | --- |
| | Dreame L10 Pro | Roborock S6 MaxV |
| Main brush | Removable main brush | Removable main brush |
| Dust bin capacity | 570 ml | 460 ml |
| Cleaning | Dry and Wet | Dry and Wet |
| Water tank capacity | 270 ml | 290 ml |
Features
| | | |
| --- | --- | --- |
| | Dreame L10 Pro | Roborock S6 MaxV |
| Navigation | LDS + Dual-line LiDAR + Obstacle Identification | Reactive AI + Dual LiDAR camera + Stereo camera |
| Map saving | Yes | Yes |
| Multi-level mapping | Yes | Yes |
| Run time | 150 minutes | 180 minutes |
| Airflow | 11.33 CFM | 15.68 CFM |
| Virtual wall | Yes | Yes |
| Carpet pressurization mode | Yes | Yes |
| Recharge & Resume | Yes | Yes |
---
Comparison & Conclusion
Visually, they look identical of one another. From the semi glossy plastic chassis to how the mopping attachment fastens to the bot, the design isn't unique enough to be distinguishable from the pack.
In terms of features, the Roborock S6 MaxV has many of the bells and whistles you expect in a high-end 2-in-1 robot vacuum and mop—with a price to match.
As for obstacle avoidance, the Dreame L10 does an overall better job at avoiding items and maneuvering than S6 MaxV. Household items like socks, cables and water bottles is something the Dreame L10 is better at avoiding while the S6 MaxV struggles in certain aspects.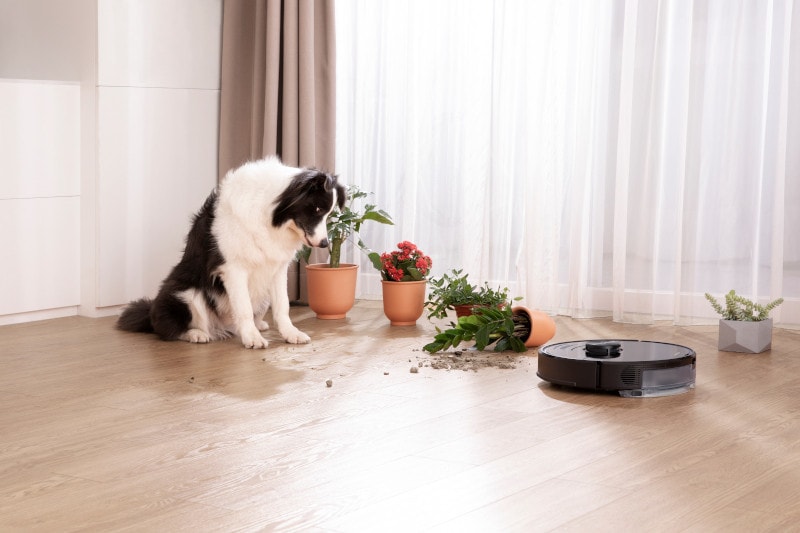 Both models share similar vacuuming and mopping results even on carpets. Although technically, Dreame L10 has a higher suction power of 4000 PA than S6 MaxV 2500 PA.
Judging on the prices, Dreame L10 costs RM1,399 and S6 MaxV stands at RM2,550. For a similar outcome, your money is more worth for the L10.
S6 MaxV AI-based obstacle avoidance technology isn't as reliable as it should be for the price.
With S6 MaxV additional camera sensors, it's inability to identify cliffs and certain spots/objects makes it questionable compared to its overall performance to the Dreame L10.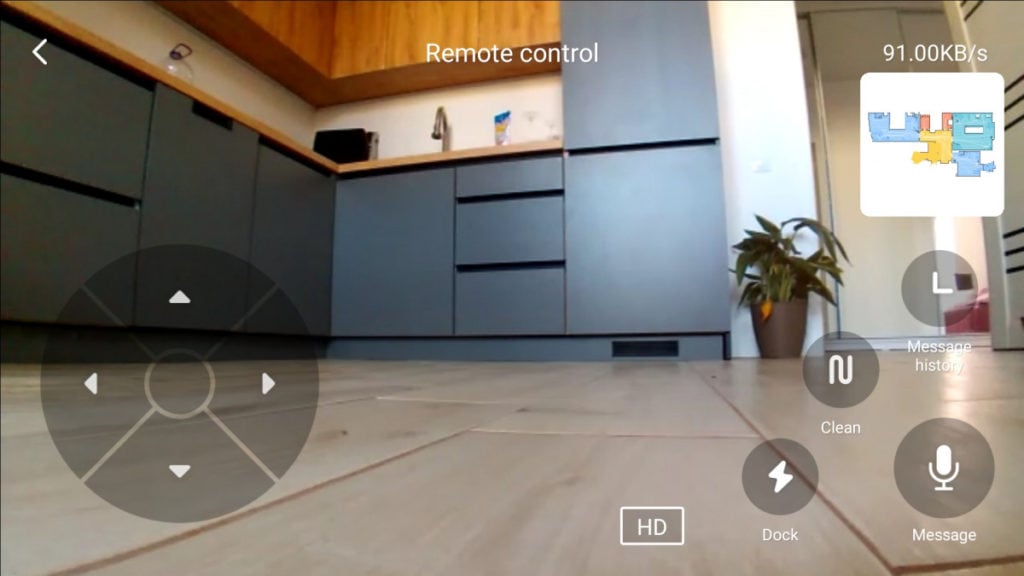 It's interesting to know that both brands are Xiaomi partners. If Xiaomi is known for its good value price, this is also the case of its partners. But, the Dreame proposition is better when it comes to comparing the equipment for the value.
The Dreame L10 two-in-one mopping and sweeping robot that has voice control, scheduling, and object avoidance totally outworks the competition.
If you're thinking of getting a robot vacuum, choosing the Dreame L10 should be the go-to choice. Looking at a robot vacuum that does the job well is more ideal than having unnecessary features that wont be in use. Paying extra for the same results, it seems to be unreasonable.