Roborock is quite of a big name in the robot vacuum cleaner industry. Their long list of released products never fails to amaze us. These include Roborock S6 and S5 Max as well which were released in May 2019 and September 2019 respectively and so far, both have shown outstanding performance in executing their tasks.
But here's the catch, both of them share almost the same features, so deciding which one will be your pick will be hard. Now then, that raises the question: what are the differences between Roborock S6 and Roborock S5 Max? Surely there must be a few as they are two different products marketed under the same brand. While there are no significant changes between S6 and S5 Max, perhaps these differences — with a bit of S6 Pure (released in January 2020) included as well — will be able to help you to make your final decision.
Water tank capacity and dust bin volume
Roborock S5 Max has a much bigger water tank than S6 with its super-sized water tank able to contain 290ml of water compared to 140 ml of S6, making the former having twice the size of the other model. A bigger water tank means a lesser refill. Based on internal testing carried out on hard floors with a full water tank, full battery, and low water flow, this is enough to clean a 65sqm (700sqft) apartment more than 3-times or a 200sqm (2600sqft) home in one go. On the other hand, Roborock S6 wins over S5 Max when it comes to dust bin volume as it is equipped with 480 ml dustbin while Roborock S5 Max comes with 460 ml, lacking only 20 ml.
S6 Pure takes its spot in the middle of the two models with a water tank capable of carrying 180 ml of water and 460 ml dust bin volume.
Volume level
According to product specifications, Roborock S5 Max and S6 Pure generates a noise level of 69dB while S6 operates at 67dB. All volume levels are calculated while the robot vacuums are in balanced mode, but it's also worth noting that Roborock S6 has a quiet mode that operates for three hours while making a sound at less than 56dB. Besides that, S6 Pure has an advanced sound suppression design, meaning that it is not only 50% quieter than the S5, but sounds better too.
The difference in volume might be minor, but perhaps this might help you to consider your choice.
Water volume and suction customization
This is where we see a slight gap between the two models. Water volume and suction customization for rooms are only available on Roborock S5 Max.
S5 Max users are able to set suction power and water volume via the Roborock app, which lets you shift the adjustment of water flow to the mopping pad and custom suction levels. This feature is available on the vacuum or cleaning cycle, while for S6 and S6 Pure, suction level customization is only offered for vacuuming only.
Smart top-up
Roborock S5 Max (and S6 Pure) once again win another point with an additional feature known as smart top-up. With this feature, when S5 Max is low on battery, it will calculate how much progress is left until every area is thoroughly cleaned and recharge itself just enough to complete the cleaning before returning to dock and just chilling there until it is called upon.
In the case of S6, once it senses a low battery, it will head straight to dock to fully recharge itself before continuing where it left off. This roughly takes 3 hours, from 0 to 100%. Unlike with S5 Max, you don't need to wait for 3 hours for it to fully charge to resume its task. Rather than that, it will charge for as long as it takes to complete its cleaning cycle.
For example, if the remaining area left to be cleaned is around 300sqft, S5 Max AI (Artificial Intelligence) will estimate that it will require around 30% of battery life to complete. The robot will then return to charge up to 30% and resume the cleaning job. This is where S5 Max truly shines.
And with this, we're done with their differences. Now, pushing the differences aside, let's continue with their shared features.
Navigation Technology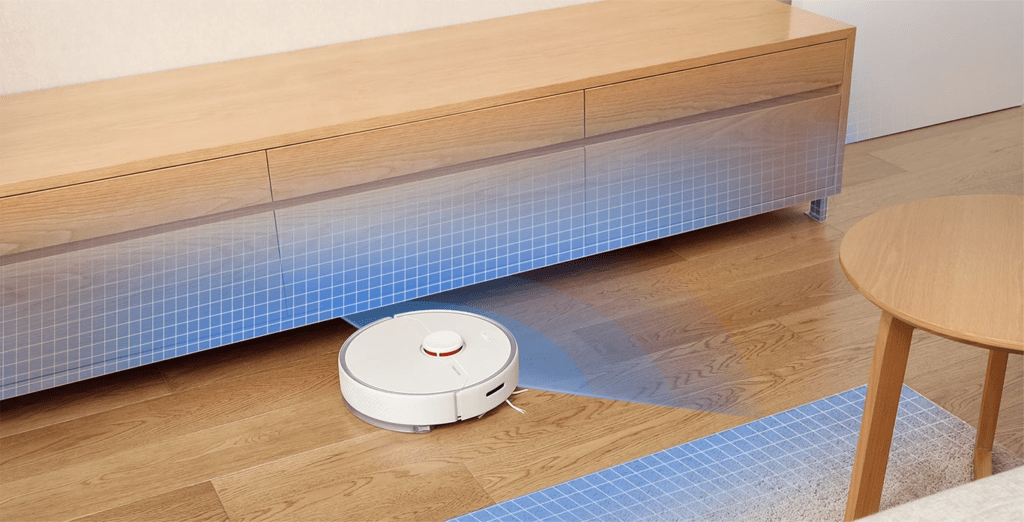 Both models are equipped with Laser Direct Sensor (LDS) to generate a map of your room's layout in real-time. It does this by scanning your room at 300RPM, sending 360° area scans through a custom algorithm in real-time. Using that data, it creates a floor map with 98% accuracy, and it knows where rooms are. With that, you can schedule cleaning for one room, multiple rooms, or your whole home with a few easy taps on your phone to get it started. In addition, the S6 and S5 Max both use the new navigation algorithm that determines the most efficient route through a room.
SLAM Technology stops the robots from bumping into objects, assisting them in moving around your home efficiently and systematically, matched with LDS that is powerful for its zone cleaning purposes. It utilizes 13 unique sensors that send undetectable pillars to the dividers to prevent the models from missing out the corners. S6 and S5 Max also have cliff sensors to avoid tumbling down the stairs or falling off a ledge.
Suction Power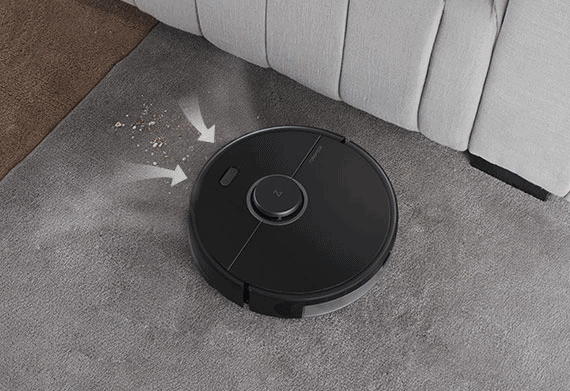 With a suction power up to 2000Pa, removing ingrained dirt from medium-pile carpeting is a breeze for these bots. Combine this with the aforementioned navigation technologies; this means every corner of your home is properly cleaned. Are you concerned about filth infesting deep within your carpet? Worry not as once these robots detect carpeting, it will automatically boost suction power to ensure a deep-clean.
App Control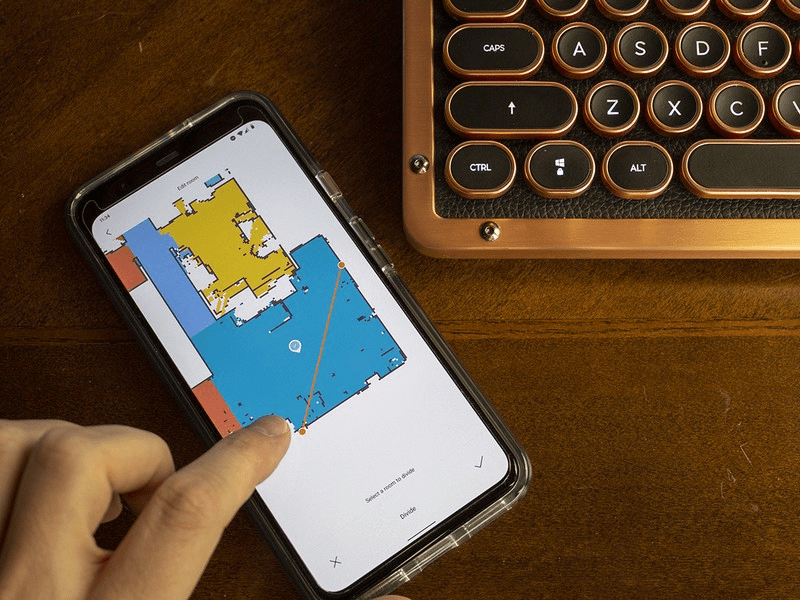 Control is made easy as the Roborock app gives you full control of your robot vacuum, although you have to note that this applies to 2019 and 2020 releases only. Now that the map is saved, you can jump into the fun features like zoned cleaning. Let's say you spilled your cereals all over the floor. Keep on eating what's in your bowl, but in the meantime, open up the Roborock app and click on the "zone" tab at the bottom. A small rectangle will appear in the middle of the map, which can be dragged to the mess and resized to fit perfectly around the area where some of your cereal now resides.
You can also draw No-Go Zones to prevent your robot from going to certain places such as an occupied room or near your precious vase. Next in the list is a feature available on S5 Max only: the No-Mop Zones that keeps your carpet safe from the invasion of your robot vacuum. By accessing the map, you can mark which areas of your floors are covered in carpeting, and the robots will keep its wipe and tankful of water away. For S6 and S6 Pure owners, you can detach the wipe from the robot's bottom before setting up different cleaning zones.
Conclusion
Which one to buy depends on your needs. If your home observes heavy traffic, then go with S5 Max since it has a larger water tank; therefore, it can clean more area. A spring-loaded mechanism is also added to its mopping attachment to press down on the surface. Simply put, that means the Roborock S5 Max will scrub your floors as it passes over them, delivering a better clean. S5 Max is also offered at a lower price than S6 and S6 Pure, yet it can provide the same — or even better — quality of performance. But of course, the final pick belongs to you.